At a Tuesday candidate debate, Virginia Republican Senate nominee Ed Gillespie offered a confusing explanation for how repealing the Affordable Care Act would help more women obtain access to birth control.
As ThinkProgress first noted, the former lobbyist, presidential adviser and Republican National Committee chairman, who is challenging Sen. Mark Warner (D-Va.), characterized the health reform law as the main obstacle to women being able to get birth control without a doctor's prescription.
"The reason that non-prescription birth control, and other non-prescription drugs, are not covered is because that's the rule in Obamacare," Gillespie said. "My point is that if you replaced Obamacare with market-oriented reforms, people could purchase the insurance of their choice. Many women would purchase plans that would cover over-the-counter non-prescription birth control pills."
Gillespie framed the law as one that, more broadly, dictates the kinds of health care women can access.
"I have faith in the women of Virginia to make those determinations about what is the best plan and policy for them and their medical needs, not to have a set prescription in terms of what plans you can and cannot buy, and 'We will tell you from the federal government what you can and cannot buy,'" he added.
The Affordable Care Act does indeed include a provision stating that over-the-counter birth control can only be covered if women get a prescription first. Drug companies would have to submit an application to the Food and Drug Administration in order to distribute contraceptives over-the-counter.
But what Gillespie failed to mention is that leading medical associations, such as the American College of Obstetricians and Gynecologists and the American Medical Association, have argued that making birth control available without a prescription wouldn't be an adequate substitute for the women who are now obtaining birth control without a co-pay under the Affordable Care Act.
Gillespie's campaign did not respond to a request for comment from The Huffington Post on his position on birth control.
As the Guttmacher Institute has pointed out, millions of women are now getting a variety of types of contraceptives -- and not just the pill -- without any cost-sharing, thanks to the health care law. If the law were to be repealed, as Gillespie desires, insurers would likely return to charging women for contraceptives. The most effective methods, like intrauterine devices, can cost hundreds of dollars for those lacking insurance coverage.
"[Over-the-counter] availability of oral contraceptives will help more women get the contraceptives they need, which have long been proven safe enough to use without a prescription -- especially emergency contraception," ACOG said in a September statement. "We feel strongly, however, that [over-the-counter] access to contraceptives should be part of a broader dialogue about improving women's health care, preventing unintended pregnancies, and increasing use of contraception, including long-acting reversible contraception (LARC). Over-the-counter access should not be used as a political tool by candidates or by elected officials."
Gillespie isn't alone in advocating for over-the-counter access: Republican Senate candidates in North Carolina and Colorado have made the same argument, despite their support for personhood laws, which ACOG says could ban most forms of birth control.
Gillespie's apparent attempts to appeal to women voters don't seem to have paid off yet. HuffPost Pollster, which tracks all publicly available polling data, has Warner 15 points ahead.
Before You Go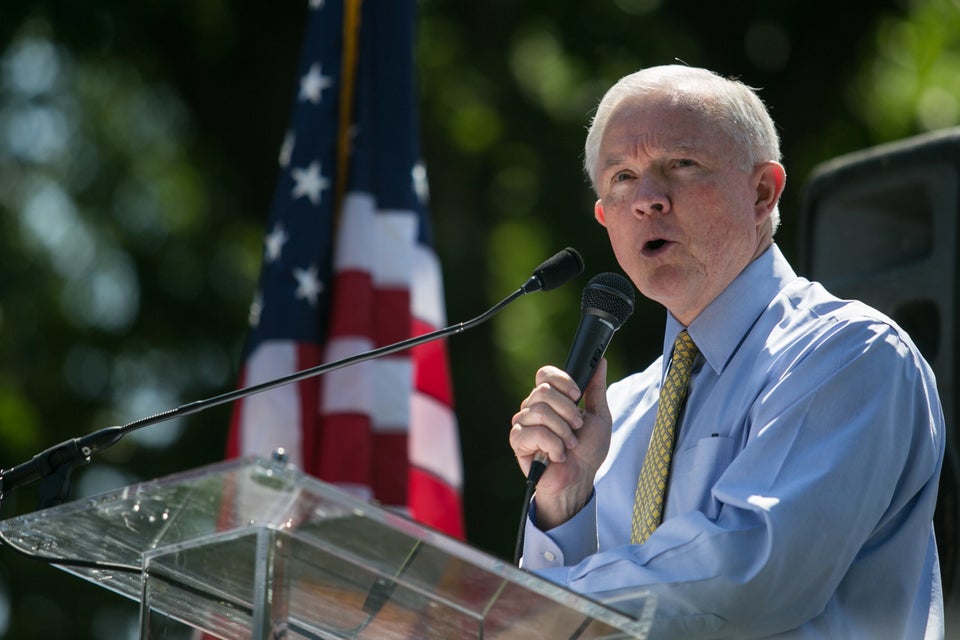 Senate Seats Up For Grabs In 2014
Popular in the Community