Ed Gillespie, Republican candidate for governor of Virginia, walked back comments opposing the congressional Republican health care bill mere minutes after he made them Tuesday night.
In a televised debate with his Democratic opponent, Lt. Gov. Ralph Northam (D), Gillespie said he did not support the Graham-Cassidy bill, which is the latest attempt by congressional Republicans to repeal the Affordable Care Act.
"Virginia cannot be punished in any legislation for not being an expansion state and for being fiscally prudent with our Medicaid dollars," Gillespie said. "And in my view, Graham-Cassidy falls short of that."
Northam pressed him on the matter, asking him to align himself with the many Republican governors who have publicly objected to the legislation.
"I would ask you tonight to join the two Republican governors that have said that this would be a bad idea. I think it would be a great idea ―" Northam said.
"I just said we can't punish Virginia," Gillespie shot back, implying his remarks had been tantamount to an agreement with those GOP governors.
But shortly after the debate, Gillespie appeared to change his tune, claiming he did not have a position on Graham-Cassidy per se, but that he merely opposed any provision that penalized Virginia financially for not using ACA funds to expand Medicaid.
"There is a process under way right now. And I want to make sure Virginia is protected from that kind of punishment but I'm not endorsing or opposing any specific legislation," Gillespie told a reporter after the debate.
The Gillespie campaign did not respond to multiple requests to clarify his position.
The Graham-Cassidy bill, introduced by Sens. Lindsey Graham (R-S.C.) and Bill Cassidy (R-La.), is a last-gasp attempt by Senate Republicans to cobble together legislation to repeal the ACA, commonly known as Obamacare.
The senators are casting the legislation as a compromise that is sufficiently moderate to secure 50 Republican votes in the Senate.
But the bill would gut federal funding of the Obamacare exchanges and Medicaid expansion, as well as curtail Medicaid spending altogether by instituting a per-person cap that would fail to keep pace with currently projected health care cost growth. It also would penalize more liberal states by redistributing federal funding from states that currently spend more on Medicaid due to the ACA expansion and other policies to overwhelmingly Republican states that spend less. And the bill would allow states to exempt insurance plans from ACA regulations barring insurers from charging people with pre-existing conditions more.
It is not clear what Gillespie meant when he said the bill would "punish" Virginia, since Virginia is not a Medicaid expansion state. Through 2026, the state actually stands to gain $268 million in federal funding under Graham-Cassidy, according to a state-by-state analysis of the bill conducted by the Center on Budget and Policy Priorities, a liberal think tank. (Afterwards, Virginia, like all states, would lose money because much of the funding in Graham-Cassidy expires then.)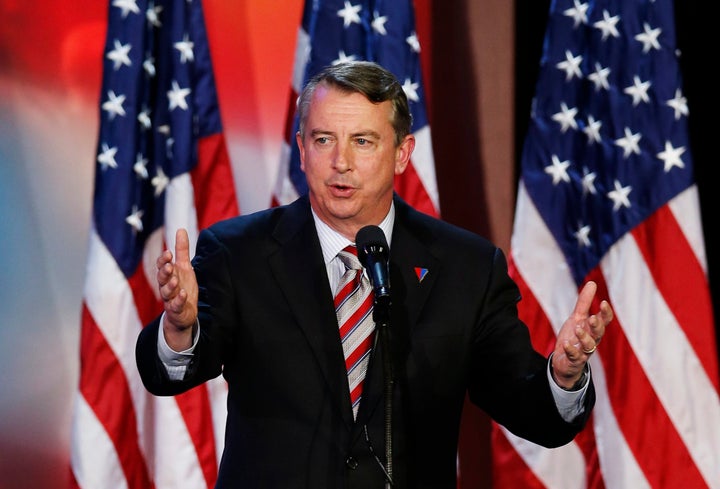 Gillespie's vacillation on Graham-Cassidy speaks to the conundrum he faces as he tries to pick up both moderate swing voters and turn out the Republican base, which remains supportive of President Donald Trump and his effort to repeal Obamacare. Gillespie defeated Trump acolyte Corey Stewart in the primary by just 1.2 percentage points. The close margin was a shock to political observers and the state's Republican establishment.
In a bid to shore up his bona fides with the conservative base, Gillespie has responded by attacking Northam's immigration record, fundraising off of his opposition to the removal of Virginia's Confederate monuments and hiring a top Stewart supporter to join his campaign.
Northam, a pediatric neurologist who supports the use of ACA funding to expand Medicaid in Virginia, was eager to exploit Gillespie's reluctance to take a consistent stance on the health care bill. In a call with reporters on Wednesday in which Northam was joined by his primary opponent, former Rep. Tom Perriello, Northam noted Gillespie "seemed to get a bit confused on where he stands on the latest version of Trumpcare."
"Ed Gillespie has been Donald Trump's top lobbyist for taking health care away from over 800,000 Virginians," Northam said. "Mr. Gillespie owes it to the Commonwealth to come clean that taking health care away from Virginians is his priority."
Both Northam and Perriello speculated that a phone call from Trump after the debate may have changed Gillespie's mind on the matter.
"As a Virginian, I really am concerned about someone running for governor who seems more concerned about upsetting Donald Trump than upsetting 840,000 Virginians who might lose their health care," Perriello said.
Gillespie's campaign did not respond to an inquiry about whether Gillespie heard from Trump or another Republican after the debate. He admitted during the debate, however, that he would welcome Trump to hold a rally in support of his candidacy.
"I'll take help from anybody, anywhere," Gillespie said.
The figure Northam and Perriello cited refers to the number of Virginians who would lose their coverage under Graham-Cassidy, according to an analysis released Wednesday by the Center for American Progress, a Democratic think tank. The bill would result in the loss of coverage for 32 million Americans, including 839,000 people in Virginia, the report states.
Northam, a 58-year-old Army veteran, has sought to portray Gillespie, 56, as an out-of-touch Washington "corporate lobbyist." Gillespie, a former chairman of the Republican National Committee, has indeed consulted for large corporations like Bank of America that have laid off workers in the state.
In a new 30-second video ad, entitled "Enron Ed," Northam connects his attacks on Gillespie's lobbying work with his criticism of Gillespie's support for Trump's policies.
"Enron Ed is lobbying for Donald Trump's agenda, like cuts to Virginia school funding and taking away health care from thousands of Virginians," the ad says.
Before You Go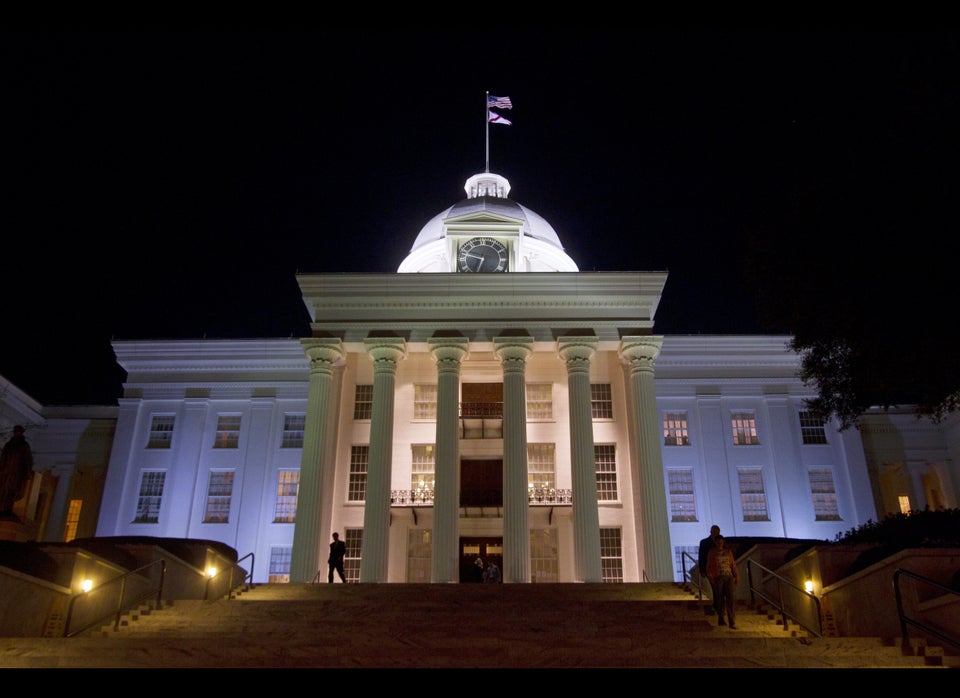 U.S. State Capitol Buildings
Popular in the Community