Ed Gillespie, the Republican gubernatorial nominee in Virginia, is airing a misleading new radio advertisement that ties Democrat Ralph Northam to murders and heinous sex crimes committed by the notorious gang MS-13.
The 40-second spot, which describes the predominantly Latino MS-13 as a group that "pushes drugs and turns young girls into sex slaves," inaccurately accuses Northam of effectively enabling the gang to flourish in Virginia.
"MS-13 is a menace. Yet Ralph Northam cast the deciding vote in favor of sanctuary cities that let dangerous illegal immigrants back on the street, increasing the threat of gangs like MS-13," the narrator says as ominous music plays in the background. "Ralph Northam's policies are dangerous."
In reality, Northam never cast a deciding vote "in favor of sanctuary cities." In his capacity as lieutenant governor, Northam cast the tie-breaking vote in February to defeat a state Senate bill that would prohibit localities in the state from creating so-called "sanctuary cities" ― or adopting policies that limit their cooperation with the federal government on immigration enforcement.
But even that vote was the product of a cunning maneuver by Senate Majority Leader Thomas Norment (R). Norment voted against the bill to create a tie that cornered Northam into casting the controversial vote. Gov. Terry McAuliffe (D) vetoed a subsequent iteration of the bill that passed the senate in February after Norment reversed course.
What's more, Gillespie himself conceded in his first debate with Northam that "we don't have any" municipalities or counties in Virginia that could be labeled "sanctuary cities."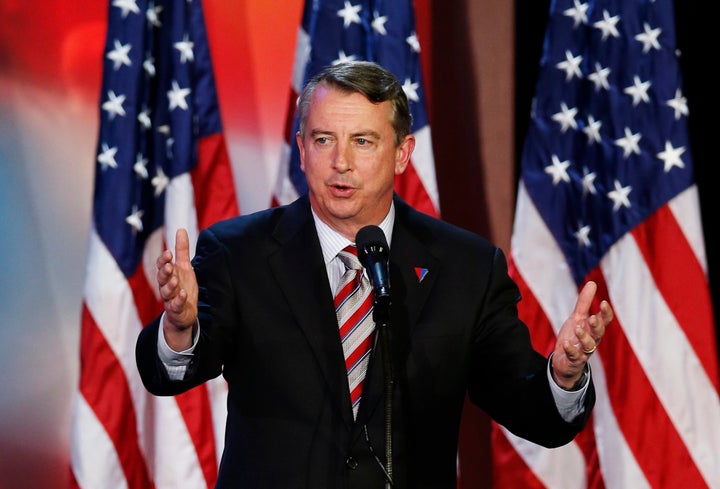 The Gillespie ad's use of sexual assault imagery resembles the infamous Republican television ad attacking 1988 Democratic presidential nominee Michael Dukakis for furloughing the felon Willie Horton. That ad explicitly appealed to voters' racial animus by emphasizing that the furloughed Horton, a black man, went on to rape a white woman. The ad's creator, Republican operative Lee Atwater, later expressed regret for the poisonous role the television spot played in American politics.
But even the Willie Horton ad was based on a real incident that could be linked to Dukakis.
Tying Northam's decisions to murders and rapes committed by MS-13 is far more tenuous. For example, if a Virginia locality limited its cooperation with federal immigration authorities, there is no reason law enforcement could not, or would not, prosecute gang members of any immigration status to the fullest extent of the law. As it stands, the FBI appears to be having no trouble stamping out MS-13 activity; the federal law enforcement body oversaw the arrest of 11 members in April in Falls Church, Virginia.
That is likely why the campaign only chose to blame Northam's vote for "increasing the threat of gangs like MS-13," a vague allegation wrapped in incendiary rhetoric.
Of course, contemporary Republicans have proven less bashful about comparisons to the Willie Horton ad. In an Oct. 16 tweet last year, then-Republican National Committee chairman Sean Spicer approvingly repeated a Roll Call reporter's characterization of a planned GOP ad as a "Willie Horton-style attack." The ad was criticizing the criminal defense work of Sen. Tim Kaine (D-Va.), then the Democratic vice presidential nominee.
In a statement, Northam campaign spokesman David Turner called the ad a sign Gillespie is adopting President Donald Trump's "divisive rhetoric in a fit of desperation."
"Lacking enthusiasm, funding, and an effective message, Ed is trying to move Virginians further apart, rather than bring them together," Turner added.
Gillespie campaign spokesman David Abrams defended the ad for "highlighting legitimate policy differences."
"Ralph Northam made sanctuary cities an issue when he voted against banning them," he said.
The new ad is part of a strategy by Gillespie to make unauthorized immigration a wedge issue in the competitive November gubernatorial race.
In September, the Gillespie campaign began airing four video ads that also used graphic imagery to tie Northam to policies that enabled MS-13 crimes. One of the ads begins with a hazy image of a hooded figure holding a baseball bat as the narrator informs viewers that MS-13's motto is "Kill. Rape. Control." A similar ad that purports to show MS-13 gang members in the U.S. actually used images from a prison in El Salvador.
Northam responded to one of the Gillespie ads with his own 15-second video spot in which he stated Gillespie's accusations are "not true."
"If I'm governor, and you commit a violent crime, it doesn't matter where you're from, you're going to prison," Northam says.
Gillespie, a former Beltway lobbyist and chairman of the Republican National Committee, has long cast himself as a big-tent fiscal conservative. In 2007, he served as an adviser to then-President George W. Bush, when Bush pursued comprehensive immigration reform that would have created a path to citizenship for undocumented immigrants. Ironically, at the time, then-Sen. Jeff Sessions (R-Ala.) attacked an immigration bill backed by Bush for leaving a loophole that would allow MS-13 and other gang members to "get amnesty as long they 'renounce' their gang membership."
But the Republican primary in June, in which Gillespie defeated race-baiting populist Corey Stewart by less than 2 percentage points, apparently convinced Gillespie he must work hard to lock down the conservative Republican base. In addition to his emphasis on the alleged threat of so-called "sanctuary cities," Gillespie has tried to fundraise off of his personal opposition to the removal of Confederate monuments, and hired a bomb-throwing former Stewart staffer to manage his campaign in Southwest Virginia. (Northam, the descendant of Virginia slave-owners, favors putting the monuments in a museum but has said it is up to local communities to decide what to do.)
Virginians vote on a new governor on Nov. 7. The standing of the candidates varies from poll to poll, but all surveys point to a close race.
This story has been updated to include Spicer's comments in the 2016 presidential campaign.
Before You Go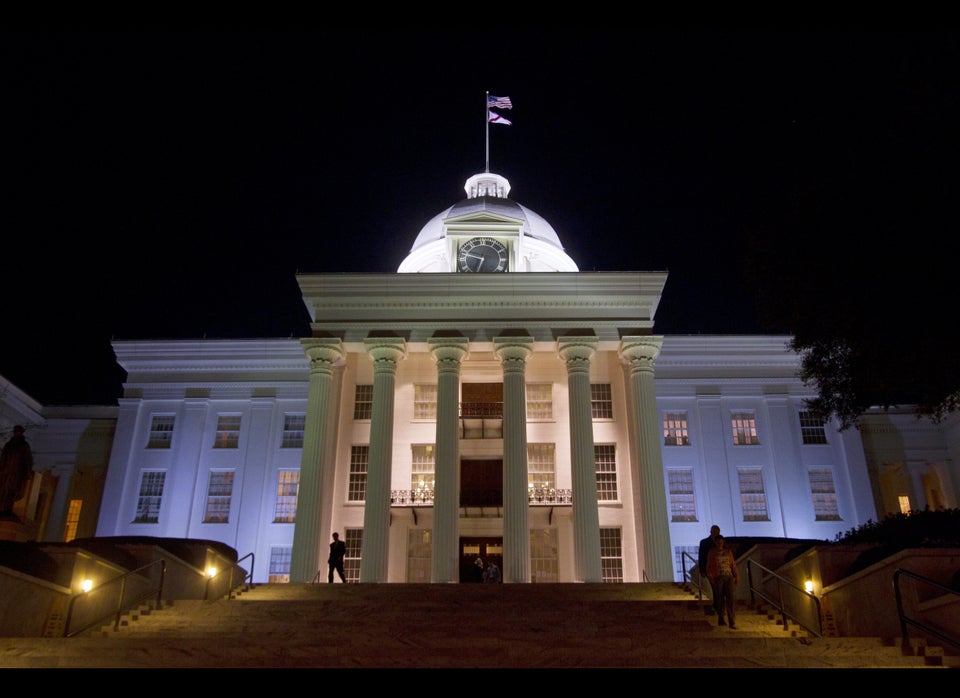 U.S. State Capitol Buildings
Popular in the Community