Republican Ed Gillespie brought the controversy over Washington, D.C.'s, football team name into the Virginia Senate race with an ad that aired during Monday Night Football on Oct. 27.
In the ad, which aired as Washington's team took on the Dallas Cowboys, Gillespie said he would oppose "the anti-Redskins bill" if elected to the Senate. The bill, introduced by Senate Democrats in September, would revoke the NFL's tax-exempt status if it continues to back the name of Washington's team.
Gillespie's ad calls out his opponent, Sen. Mark Warner (D-Va.), saying he "refused to answer if he supports the bill or not."
"I'll oppose the anti-Redskins bill," Gillespie says in the ad. "Let's focus on creating jobs, raising take-home pay and making our nation safer, and let the Redskins handle what to call their team."
Watch Gillespie's ad above.
Before You Go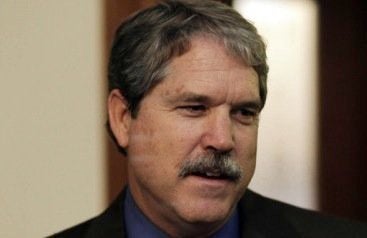 Racist Remarks Made By Politicians
Popular in the Community