WASHINGTON -- A conservative scholar at the Heritage Foundation, Edmund F. Haislmaier, attacked a nonprofit employee Tuesday morning in a hotel where both men were attending an event sponsored by the Campaign to Fix the Debt.
The incident, at the Grand Hyatt Hotel downtown, occurred after Burke Stansbury, of the Seattle-based nonprofit Campaign for Community Change, and about 20 other progressive activists interrupted a speech by Republican Sen. Rob Portman (Ohio) to encourage the senator to protect Social Security and Medicare in fiscal cliff negotiations.
Stansbury told The Huffington Post that Haislmaier followed him and his group out of the conference room, where video shows Haislmeier screaming, "No! No! No no no no! No! Nonono! No! I was invited on this panel ... No no no no! No! These people, these people are screwing things up for my kids!"
Stansbury replied, "These are the real people," but Haislmaier was "livid."
As Haislmaier yelled, "'And I'm not, I'm not...,'" Stansbury said, "he grabbed my wrist and then grabbed the camera and pulled the camera out of my hand and it fell to the floor." The video shows the camera hitting the floor, after which it stops filming.
At this point, according to witnesses, two hotel security guards stepped in and forcibly restrained Haislmaier.
Haislmaier is a Senior Research Fellow in Health Policy Studies at the conservative think tank, and a longstanding, vocal opponent of the Affordable Care Act. Prior to joining Heritage, Haislmaier was an executive at pharmaceutical giant Pfizer and a health care industry consultant.
Neither the Heritage Foundation nor Haislmaier responded to inquiries about the incident from HuffPost. A spokesman for the Campaign to Fix the Debt also did not comment.
The Campaign to Fix the Debt event was billed as a two-part roundtable focused on reining in health care costs and reforming the tax code. The Campaign to Fix the Debt has emerged as a central actor in the debate over the fiscal cliff in the weeks following the election, including a massive advertising blitz and television interviews with the co-chairs of the campaign, former Clinton chief of staff Erskine Bowles and former Sen. Alan Simpson. The group insists that it represents a bipartisan coalition of groups and individuals, but a report by The Huffington Post found that the group largely consists of Republican CEOs and groups funded by private equity billionaire and former Republican Commerce Secretary Peter G. Peterson.
Peterson has spent the better part of 30 years creating nonprofit groups and coalitions of former senators to push for a debt reduction deal that includes large cuts to social safety net programs, including Social Security, Medicare and Medicaid. Over the past five years, Peterson has committed nearly half a billion dollars to push for debt reduction and cuts to safety net programs in Washington.
UPDATE
5:48 p.m. -- This footage shows the confrontation from a second angle.
Credit: the Washington Community Action Network (CAN).
Before You Go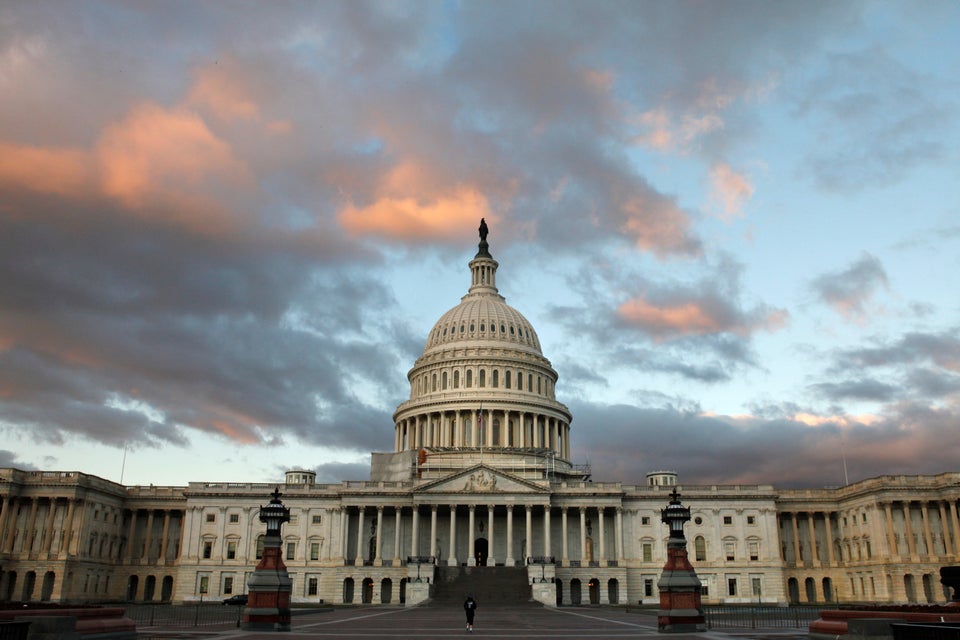 Do These Things, Don't Cut Entitlements
Popular in the Community