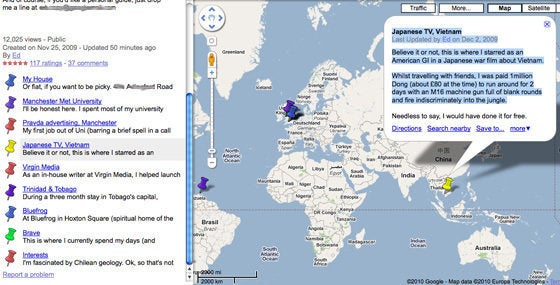 Unemployed workers have been using all kinds of unusual strategies to gain an edge in their job searches, whether donning sandwich boards advertising their skills, passing out resumes on street corners, or posting their accomplishments on photoshopped magazine covers.
Using Google Maps' 'My Maps' feature, Ed Hamilton created a custom map with text posted to personalized placemarkers.
For example, a digital thumbtack over Vietnam highlights Hamilton's work as 'an American GI in a Japanese war film about Vietnam.' He explains, ' Whilst travelling with friends, I was paid 1million Dong (about 80 [GBP] at the time) to run around for 2 days with an M16 machine gun full of blank rounds and fire indiscriminately into the jungle.'
See a screenshot of Hamilton's resume on Google Maps below: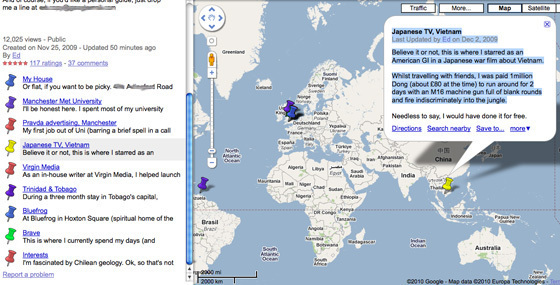 What are the most creative resumes or CVs you've seen (or made)? Share them with us by emailing us at technology@huffingtonpost.com.

Popular in the Community