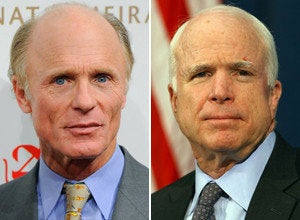 Ed Harris just stamped his ticket on the Straight Talk Express.
HBO has announced that Harris, a four time Oscar nominee, will play Senator John McCain in its film adaptation of "Game Change," an insider account of the historic 2008 election, written by Mark Halperin and John Heilemann.
Harris, 60, is 12 years younger than McCain was when he ran for President in 2008.
Popular in the Community