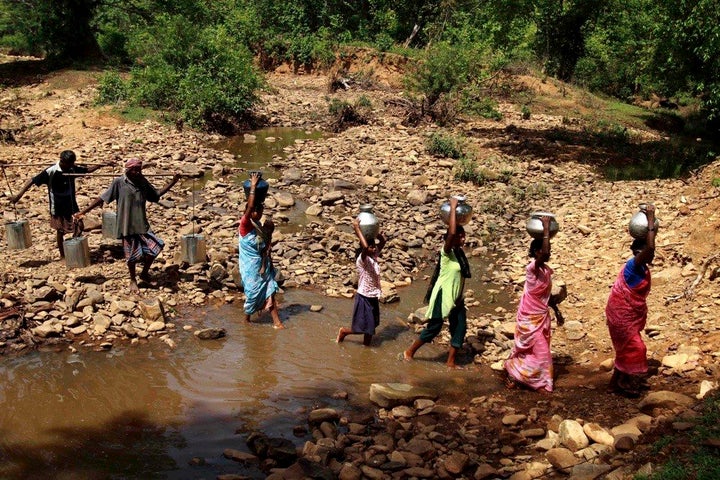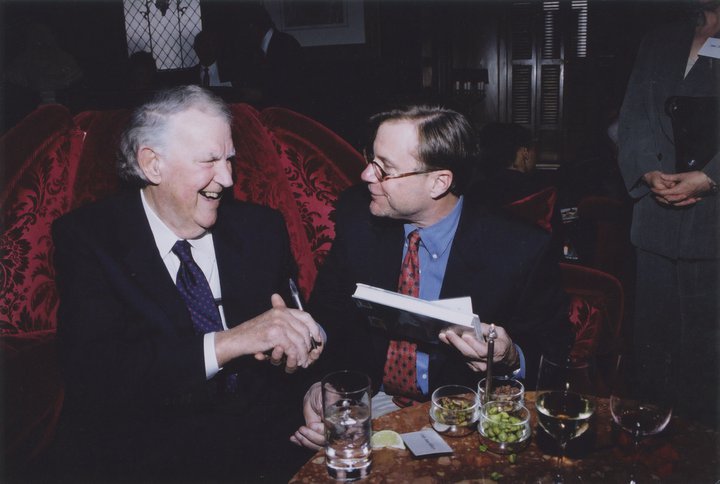 "While on top of Everest, I looked across the valley towards the great peak Makalu and mentally worked out a route about how it could be climbed," Sir Edmund Hillary told me once during an interview. "It showed me that even though I was standing on top of the world, it wasn't the end of everything. I was still looking beyond to other interesting challenges."
He sure was. This week not only marks the 58th anniversary of his first ascent of the 29,035-ft. peak with Tenzing Norgay (May 29, 1953), but the 50th anniversary of the Khumjung School, the first of many educational institutions Hillary built for the Sherpa people.
Some wonder what the former beekeeper from New Zealand did after his historic climb of the world's highest mountain. In addition to being knighted, he drove tractors across Antarctica to the South Pole, flew to the North Pole with Neil Armstrong -- the first man on the moon -- and was even New Zealand's ambassador to Nepal, India and Bangladesh. But what Hillary was proudest of was his work in the Everest region where, for over four decades, he helped the less fortunate.
I remember well my first meeting with the great climber. After he provided an extensive and breathtaking description of his Everest conquest, I asked what he most wanted to be remembered for. "I don't know if I particularly want to be remembered for anything," he said in his typical humble fashion. "I personally do not think I'm a great gift to the world. I've been very fortunate. I have enjoyed great satisfaction from my climb of Everest and my trips to the poles. But there's no doubt that my most worthwhile things have been the building of schools and medical clinics."
A wide-eyed amateur climber and newbie journalist at the time, I was surprised. This was news to me, so I asked Hillary to elaborate. "When I was climbing, I built up a close relationship with the Sherpa people," he explained. "It was obvious they lacked things we take for granted, like education for their kids and medical care. So, after a number of years, I decided that instead of just thinking about it, why not give them a hand?"
"More than anything they wanted a school in the village of Khumjung," Hillary continued. "I was able to raise funds -- with Sears, Roebuck and another company in Chicago, Field Enterprises. We're not talking about vast sums of money. I imagine the whole project cost no more than $20,000 in 1961. We built Khumjung School and hired a Sherpa teacher from Darjeeling [India]. We started with 40 children from the local village. They looked pretty scruffy in those days. Now we have over 300 at Khumjung, and they wear jeans and down jackets."
The great Sir Ed, of course, is no longer with us to celebrate this milestone anniversary (he died in 2008 at age 88), nor is his climbing partner Tenzing Norgay, who passed in 1986 at age 71. But Norgay's son, Norbu, who helps run the American Himalayan Foundation in San Francisco (a collaborator with Hillary's original Himalayan Trust) was available.
"What started as two aluminum huts 50 years ago has become a campus now," says Norgay. "When our chairman Richard Blum [married to Senator Diane Feinstein, D-CA] met Sir Ed more than 30 years ago, his work with the Sherpas was already underway. Sir Ed needed partners, and we said yes. Ever since, the AHF has been HT's partner in its mission: support for 63 schools where 6,000 Sherpa children receive an education; medical care at 13 clinics and two hospitals; reforestation that has resulted in two million new trees; and restoration of the Tengboche and Thame monasteries."
Norgay explains that AHF does not build the schools, but allows children to continue their educations by funding less glamorous but essential expenses such as books and supplies, teacher training and salaries, college scholarships and school lunches at the Khumjung School hostel.
"The big story here is that because of a good education, Sherpas have been able to chart their own destinies," says Norgay. "And they have done this while keeping their cultural identity strong. Sir Ed could not have hoped for anything better."
There are many success stories, says Norgay, but a specific example he cites is Ang Rita Sherpa. "He was part of the first Khumjung School graduating class and now runs the Himalayan Trust in Kathmandu while overseeing all of its work in Nepal. Others have become doctors, pilots, entrepreneurs and environmental leaders."
"Nothing would make us happier here than to know that the children will always be able to go to school," says Norgay, "and for that we need continued financial support." Sounds to me like a worthy endeavor. Potential donors can go to www.himalayan-foundation.org.
Photo courtesy of the American Himalayan Foundation
Related