New York City's ever-colorful, and ever-single former mayor died Friday at the age of 88. Ed Koch will be remembered for many things -- namely his financial savvy during the fiscally disastrous 1970s -- but among LGBT advocates, he remains a polarizing figure.
With consistent gruffness, Koch dismissed questions about his sexuality as being a private matter. In his 1992 autobiography "Citizen Koch," for example, the mayor wrote: "Whether I am straight or gay or bisexual is nobody's business but mine."
Similarly, in 2009, Koch told The New York Times' Sam Roberts, "I do not want to add to the acceptability of asking every candidate, 'Are you straight or gay or lesbian?' and make it a legitimate question, so I don't submit to that question. I don't care if people think I'm gay because I don't answer it. I'm flattered that at 84 people are interested in my sex life — and, it's quite limited."
"I happen to believe that there is nothing wrong with homosexuality," Koch told WMCA. "It's whatever God made you. It happens that I'm heterosexual, but I don't care about that. I do care about protecting the rights of 10 percent of our population who are homosexual and who don't have the ability to protect their rights."
While he may have claimed to support the gay community, the gay community did not always support him.
In 2009, filmmaker Kirby Dick portrayed Koch as an intensely closeted man who "sabotaged" those who might share his secret, according to Salon. Dick's film "Outrage" accused the mayor of having a lover who later died of AIDS.
The Village Voice's Michael Musto notes that Koch was also criticized in one of America's most well-known plays about the AIDS crisis, Tony Kushner's "Angels in America." The play includes a line that pokes fun at Koch's sexuality, according to Musto, a line that "brings the house down every time."
Koch's record on LGBT rights is also an issue of much debate.
Salon reports that while in office, Koch introduced several anti-discrimination bills, elevated openly gay staffers and created the city's Office of Gay and Lesbian Health Concerns. But in the early years of the AIDS epidemic, many advocates said Koch was infuriatingly slow to counteract the virus.
Act Up's co-founder Larry Kramer has long maintained Koch was slow to act because he was closeted, The New York Times' Ginia Bellafante notes. Kramer reportedly never forgave the mayor, excoriating him his 1985 play "The Normal Heart."
"He was trying to pet my dog Molly and he started to tell me how beautiful it was," Mr. Kramer once told The New Yorker of the incident, recounted in N.Y.U. Polytechnic historian Jonathan Soffer's Ed Koch and the Rebuilding of New York City. "I yanked her away so hard she yelped, and I said, 'Molly, you can't talk to him. That is the man who killed all of Daddy's friends.'"
Eventually, some in the gay community came to pity the irascible mayor, a man whom New York writer Pete Hamill praised as "tough," and current New York City Mayor Michael Bloomberg remembered as a "tireless, fearless, and guileless civic crusader," according to Reuters. The Voice's Musto wrote that despite this burnished public reputation, it was "tragic" the way Koch "hid behind excuses" in his private life. Musto titled his piece, "Poor Ed Koch Died In The Closet."
"There were lots of people who believed I was gay, and voted for me, and lots of people who didn't believe I was gay who voted for me," Koch says to the camera. "Most people didn't care, and my attitude was, f*** 'em."
Before You Go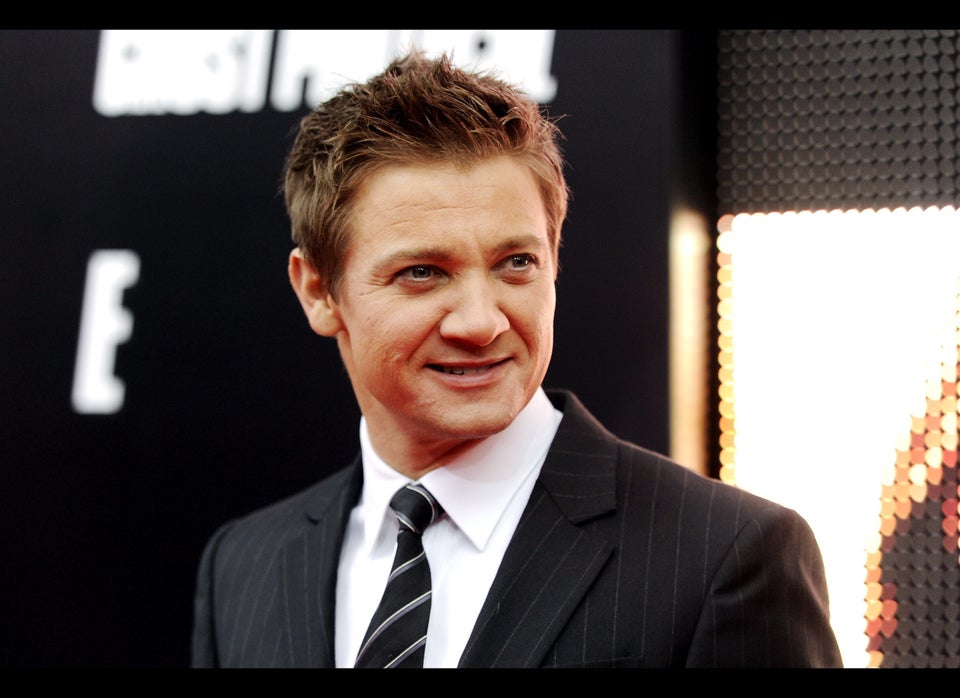 Gay Rumors
Popular in the Community