 Rep. Ed Markey (D-Mass.) is running for the seat expected to be vacated by Sen. John Kerry (D-Mass.) upon his confirmation as secretary of state, the Boston Globe reports Thursday.
"I have decided to run for the U.S. Senate because this fight is too important," Markey said in a statement to the Globe. "There is so much at stake."
Markey is the first major candidate to announce a run, while Reps. Mike Capuano (D-Mass.) and Stephen Lynch (D-Mass.) have also signaled interest in running. Defeated Sen. Scott Brown (R-Mass.) has not said what he will do, but would be a strong candidate in a special election given his personal popularity.
Markey, 66, is the longest-serving congressman in the state's delegation, having been elected to the House of Representatives in 1976. He represents suburbs north and west of Boston. He ran for Senate in 1984 and withdrew from the race, and considered a run after the death of Sen. Ted Kennedy (D-Mass.).
Markey's office did not return a request for comment Thursday.
UPDATE: Markey released a statement Thursday night announcing his run:
Like everyone in Massachusetts, I want to express my deepest appreciation to John Kerry for his remarkable service in the United States Senate. I know he will make a terrific Secretary of State.

"In the last election, the country -- and our Commonwealth -- voted for a better, more prosperous future for the middle class. But as we enter the New Year, it seems we are fighting the same old Republican Party.

"With Senator Kerry's departure, Massachusetts voters will decide once again whether we want a Senator who will fight for all our families or one who supports a Republican agenda that benefits only the powerful and well-connected.

"The events of the last several weeks -- from the devastation of Hurricane Sandy and the tragedy at Sandy Hook Elementary to the fiscal cliff debate over tax giveaways to the rich, have all made clear that Massachusetts needs a Senator with the right priorities and values.

"I have decided to run for the U.S. Senate because this fight is too important. There is so much at stake.

"I refuse to allow the Tea Party-dominated Republican Party to lead us off the fiscal cliff and into recession. I won't allow the NRA to obstruct an assault weapons ban yet again. I will not sit back and allow oil and coal industry lobbyists to thwart our clean energy future or extremists to restrict women's rights and health care.

"There is a better way. We need to invest in innovation and jobs, so that everyone in Massachusetts can achieve the American Dream for themselves and their families. And we must protect Social Security and Medicare so that every American can retire in dignity. We need a sane approach to guns and violence. We need to a national policy that makes our country energy independent and curbs the pollution that is causing global warming and fueling extreme weather events like Hurricane Sandy.

"We need a Senator who will work with President Obama, and anyone else, to move our country and our Commonwealth forward.

"I look forward to traveling to every corner of the Commonwealth and meeting with the people who make Massachusetts so great."
Before You Go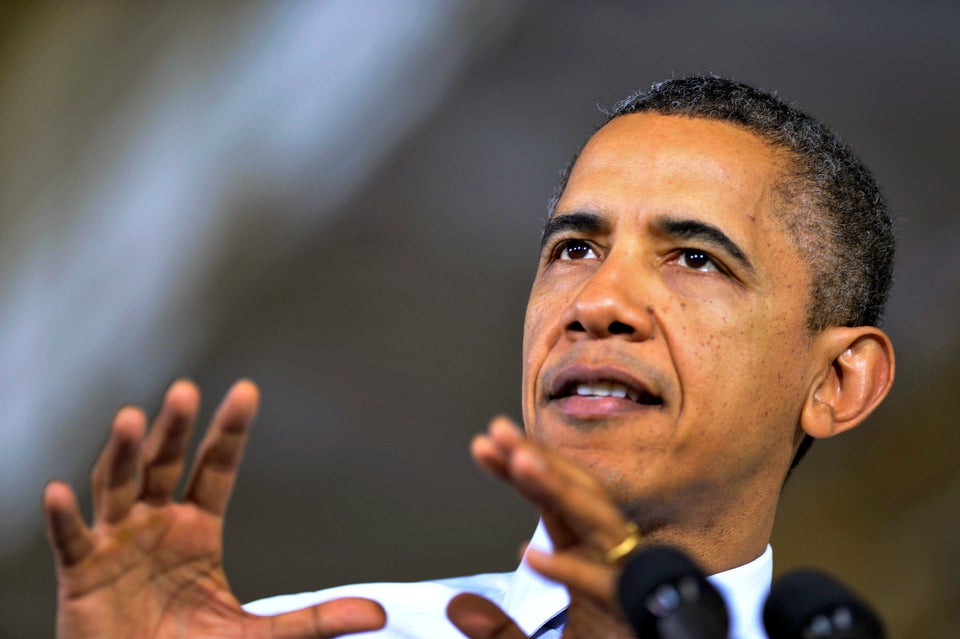 Reaction To Susan Rice's Withdrawal
Popular in the Community