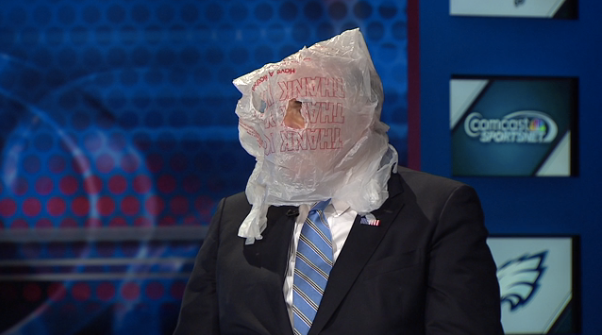 Moments after the Tampa Bay Buccaneers finished their 45-17 drubbing of the Philadelphia Eagles on Sunday, former Pennsylvania Gov. Ed Rendell decided to reprise the classic protest of disheartened NFL fans everywhere.
Rendell, who opines about the Eagles for the Philadelphia Daily News and makes weekly TV appearances on a local Philly sports show, opened a postgame segment with a plastic bag on his head to show he's disappointment with his favorite team (via CSNPhilly):
The bag-on-head protest has been a staple at NFL games for years, and made an appearance in Philly during a disappointing season under former Eagles head coach Andy Reid three years ago.
The Eagles are 4-6 this season after an offseason roster overhaul that hasn't exactly worked. After they got trounced by a mediocre Tampa team, players began openly questioning whether their teammates are trying hard enough.
Rendell, whose role on the show is the "voice of the fan," is understandably upset about it all -- but it's an interesting decision to go with plastic instead of the traditional paper.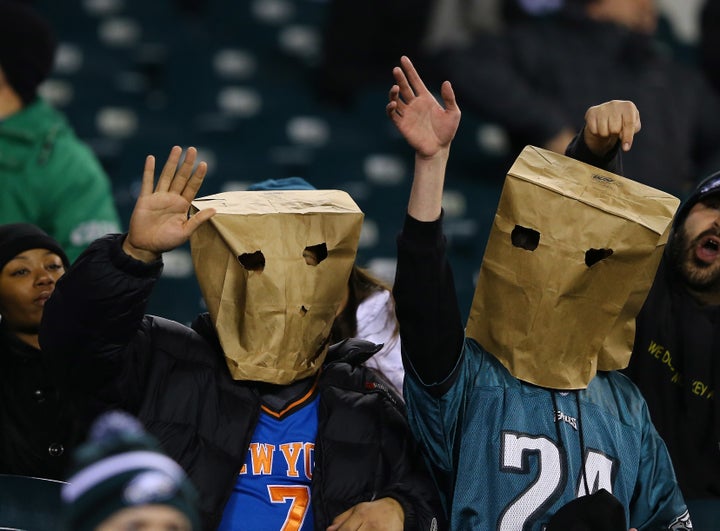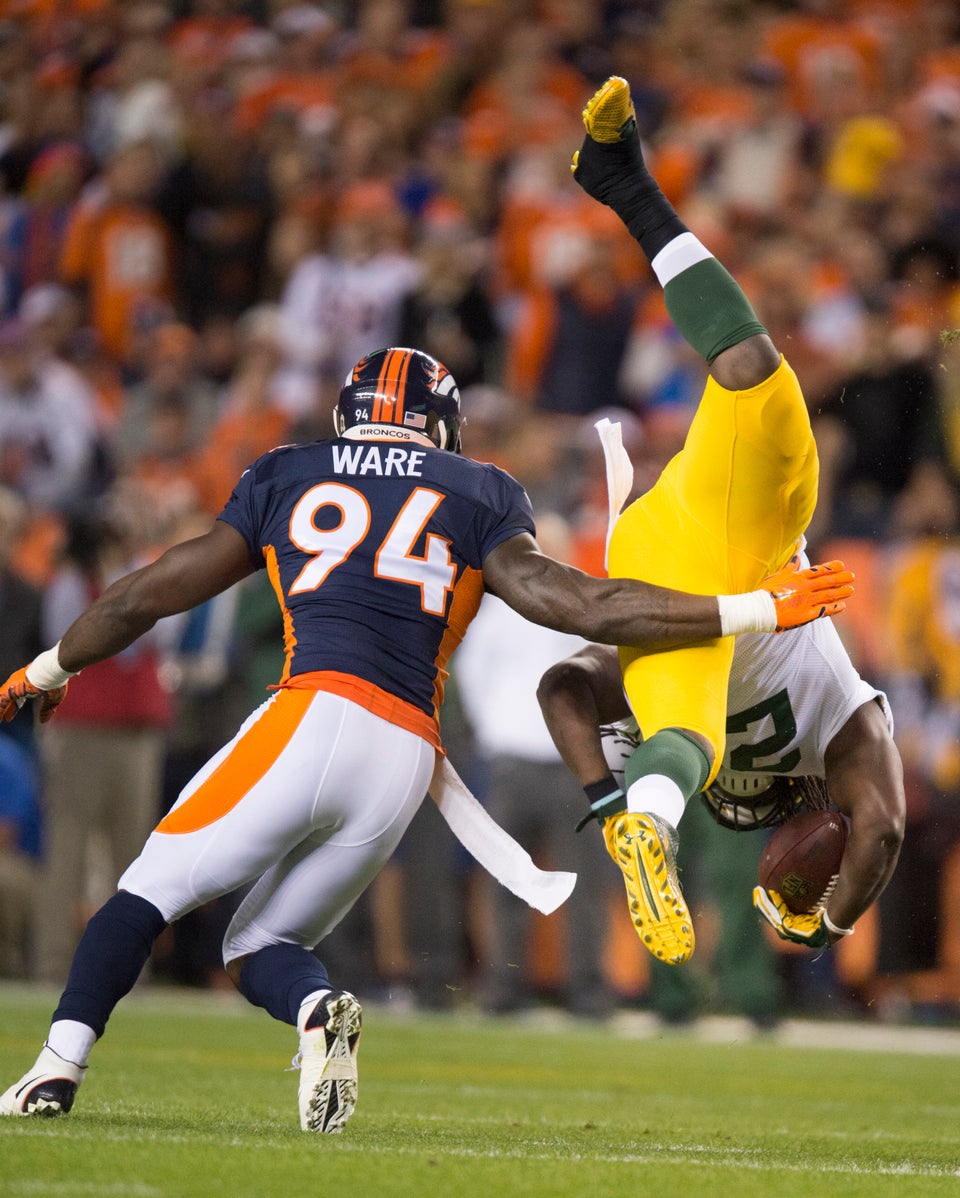 Amazing Photos From The 2015 NFL Season
Popular in the Community