Ed Sheeran's recent engagement to childhood friend Cherry Seaborn was nothing short of "Perfect." But after the 27-year-old singer was spotted wearing a silver band on his ring finger during a concert in London on Monday, some thought the two were already married.
While walking the red carpet at the 2018 Brit Awards on Wednesday, Sheeran shut down rumors that he'd already tied the knot and spoke about his new bling.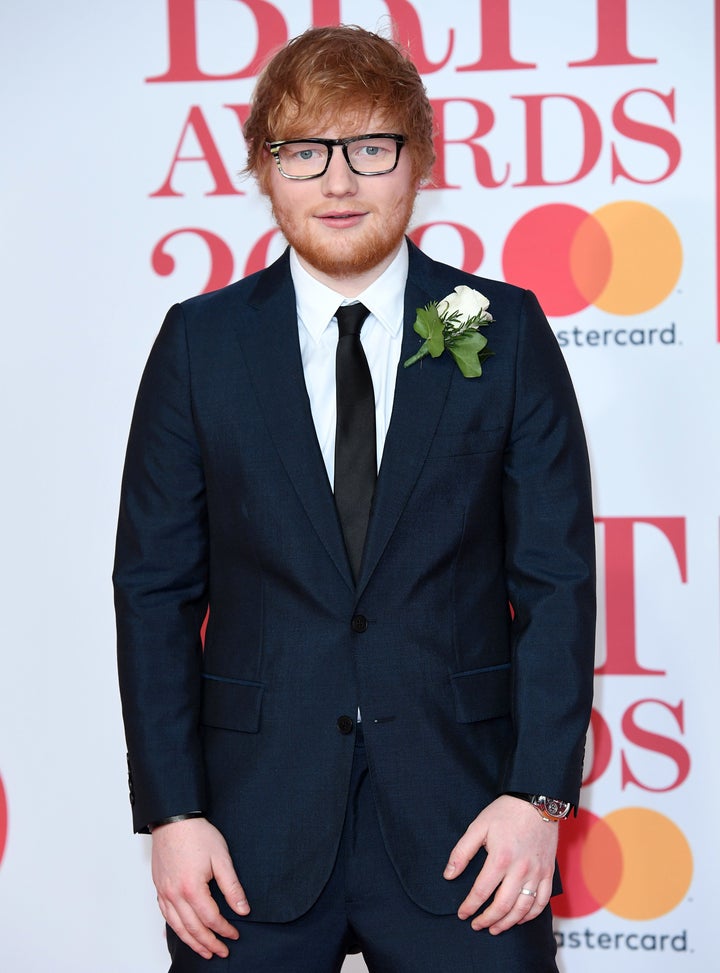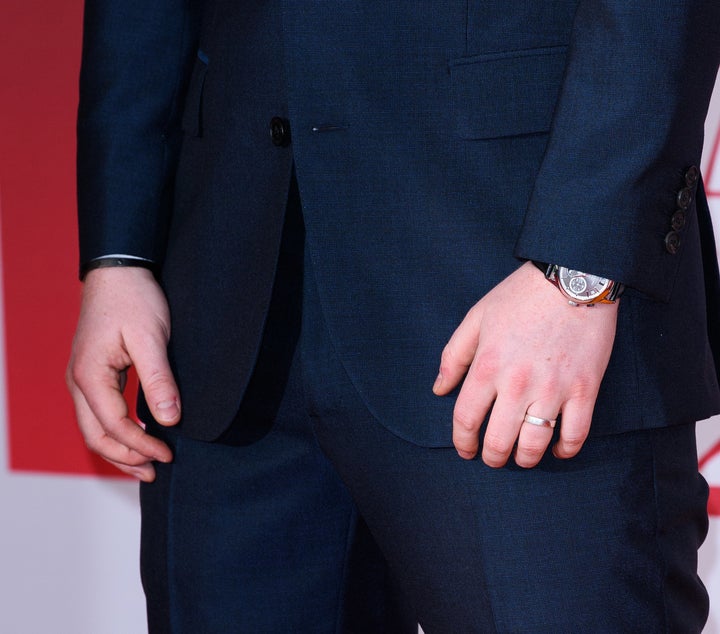 "I never saw why men didn't wear engagement rings," Sheeran said during an interview with Dan Wooten of The Sun and the ITV show "Lorraine." "It's the same commitment either way."
"Cherry made it for me herself out of silver clay," the singer added. "I really like it."
Sheeran also spoke a little more about the ring and his upcoming nuptials in an interview with Sky News.
"It's an engagement ring, cause I feel like ... it's good to both do things," he told a reporter who inquired about the ring's meaning. When asked about a wedding date, Sheeran played coy.
"I don't know, but I don't know if I'll [tell]," he said. "But it will be a situation like this [the engagement ring] where no one knows."
Sheeran announced his engagement to Seaborn in a sweet Instagram post in January.
"Got myself a fiancé just before new year," the singer captioned a photo of himself kissing Seaborn. "We are very happy and in love, and our cats are chuffed as well xx."
The two, who grew up together, reconnected in 2015 over the Fourth of July holiday. He invited her to a celebration at friend Taylor Swift's home.
"I've known Cherry since I was 11," Sheeran told People magazine in 2017. "She worked on Wall Street in New York, and I had like six shows [in the New York area]. It was around then, and we reconnected. I went on tour again, and then I went to Taylor's Fourth of July party. I was texting [Cherry], and she was like, 'I'm in Rhode Island at a 4th of July party,' and I was like, 'So am I.' I kinda said to Taylor, 'Can I invite one of my old schoolmates?' The rest is history."