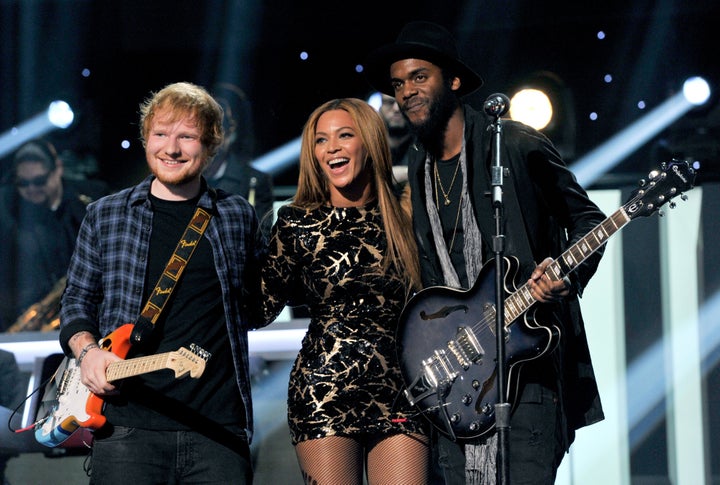 Sheeran, who collaborated with Bey on the song "Perfect," said he learned that the singer switches up her email address about as often as most people do their laundry.
"I have an email address that I email [to get in touch with Beyoncé] that actually changes every week," he said in an interview with "Entertainment Tonight." "She very good at..."
"Hiding?" asked host Keltie Knight.
"It's kind of like what I aspire to be I think," Sheeran joked.
Sheeran said he and Beyoncé began working on the "Perfect" collaboration in May, and that she gave him some ideas for the song.
"The original version of 'Perfect' was just an acoustic guitar, and she rung me up and was like, 'I don't know how you feel about this but I've taken all the instruments off it and it's just gonna be acoustic guitar,'" the English singer said. "And I was like, 'Ah that's great, because it used to be that!'"
Sheeran said Beyoncé recorded her part of the song in just one take.
"She was just like, 'Right!' Went in, one take, came out, like, 'Yeah, that sounds all right!'" he said.
Popular in the Community