Parents around the world are applauding a British mom's spoof video of an Ed Sheeran song that accurately sums up the struggles of parenting.
Sophie McCartney only shared her parody take on Sheeran's recent hit "Shape Of You" to Facebook on Wednesday. But with its hilarious and catchy chorus line of "I gag at the smell of poo, and the sight of vomit too," her reworked "Smell Of You" has already garnered more than 7.4 million views.
"I genuinely can't believe the response I've had. It's been crazy," the 32-year-old told HuffPost. "So many mums getting in touch to say that it's cheered them up, made them feel not alone and that actually, it's quite normal to not have perfect kids or to be a perfect parent ― so amazing."
It's no wonder her music video is such a hit ― Beatles legend Paul McCartney is her second cousin.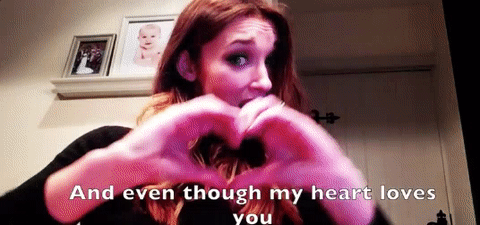 McCartney lives in Warrington, northwest England, with her husband, Steven Lilley, her 4-year-old son Jack and 18-month-old daughter, Evelyn.
Her father is Paul McCartney's first cousin, though she doesn't think he's aware of her genius music video yet. "I don't think my dad has sent it to him yet," she said. "We'll see ― watch this space!"
She began blogging about parenting via TiredNTested.com earlier this year, and decided to make the music video after chatting with a friend.
"I knew I had to do it, but was terrified of people's reactions and horrible comments," she said. "But essentially, a friend told me that in order to achieve anything in life, I would have to go out of my comfort zone ― so I did."
McCartney said she "had the song in my head for about a week and naturally just started changing the words to parenting related words." And while her fanbase is fast growing around the world, she said her children "haven't got a clue" about what's happened.
Check out the parody above, and see how it compares to Sheeran's original below:
HuffPost has reached out to Sheeran's representatives for comment.