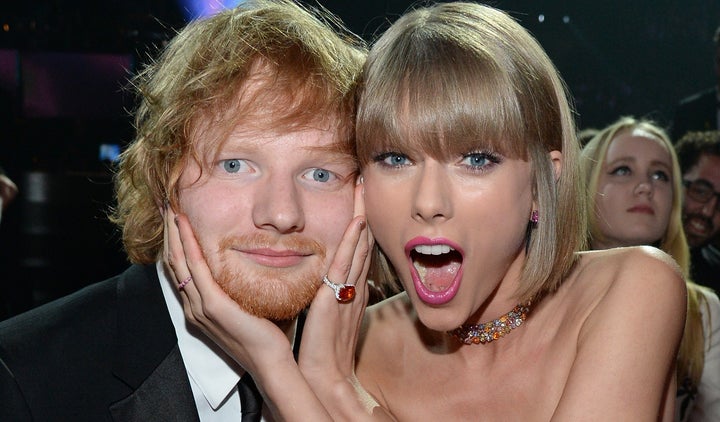 Wondering when Taylor Swift plans to release new music? Well, according to her pal Ed Sheeran, you won't have long to wait.
"Taylor [Swift] isn't going to be releasing until probably the end of this year," Sheeran told BBC. "Christmas is the smartest time to release because that's when everyone buys records."
It's unclear whether Sheeran had permission to divulge this little tidbit about Swift's forthcoming music, but hey, we'll take any hints we can get. No word yet from Swift's camp about Sheeran's announcement, but we have a feeling Swift will play this one close to the vest. The 27-year-old singer has largely kept out of the spotlight since her whirlwind romance with Tom Hiddleston last summer. But between her dramatic entanglement with Kim Kardashian and Kanye West and the end of her relationships with both Hiddleston and Calvin Harris, Swift should have plenty of material for her next album.
From the sound of it, Sheeran is grateful to not have to compete with his BFF this year.
"I've got a full year of just all Ed, all the time," Sheeran said. "I think this year is going to be the high point. I have a feeling about it."
You heard the man. It's Ed Sheeran's world, and we're all just living in it ― until Taylor Swift comes to claim her crown, that is.
The Huffington Post has reached out to Swift's representatives and will update this post accordingly.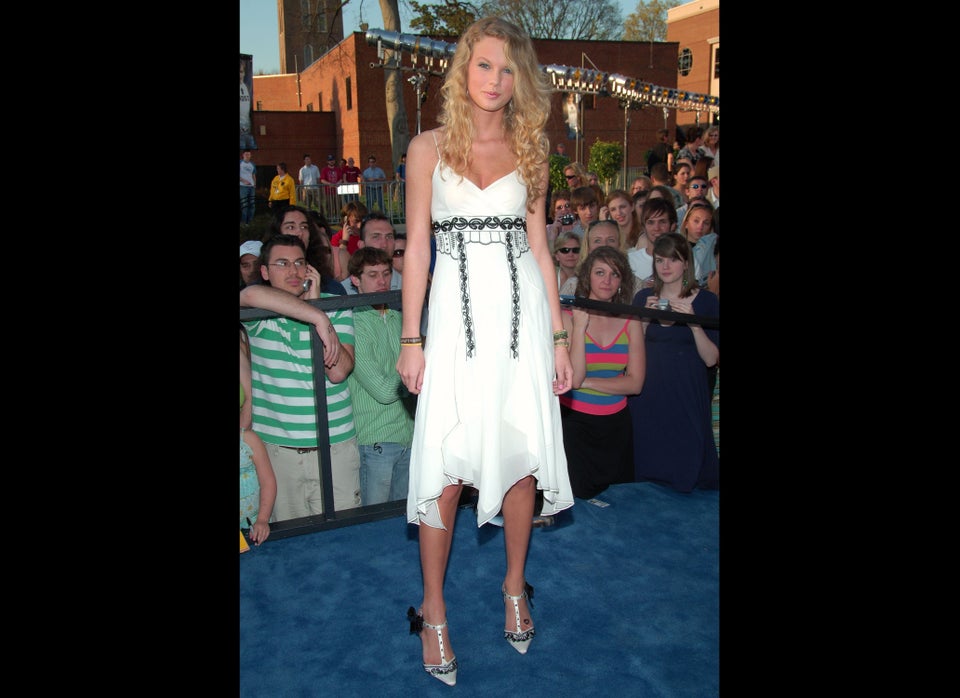 [DO NOT USE] Taylor Swift Style Evolution