But it seems like that was not meant to be.
News of Sheeran's "Game of Thrones" appearance was announced at South by Southwest earlier this year. The "GoT" showrunners had apparently been trying to get the singer on the show for a while because Maisie Williams, who plays Arya, is a big fan.
Now, Sheeran has reportedly shared details.
I just do a scene with Maisie. I sing a song and then she goes, "Oh, that's a nice song."
If that happens, disappointment is coming.
That dialogue alone seems completely out of character for Arya. She's got other things to worry about besides "nice" songs from likable British blokes.
One of the best parts of Season 6 was Arya seemingly reaching her final form as a revenge-thirsty assassin. The last time we saw her, she was serving Walder Frey pieces of his family in a pie. It doesn't get more hardcore than that!
But now, she's taking breaks to compliment Ed Sheeran?
(Growing up is complicated.)
A supposed Season 7 leak claims Arya would be killing more Freys. If that's the case, perhaps she does it Red Wedding-style and the song Sheeran plays will let the Freys know shiz is about to go down.
After she finishes the Freys off, Arya will say, "Oh, that's a nice song," and walk away in slow-motion. Explosions will then go off behind her.
If it doesn't happen that way, Sheeran must just play "Castle on the Hill" or something.
You can't blame Arya too much. That is a nice song.
"Game of Thrones" Season 7 premieres July 16.
Before You Go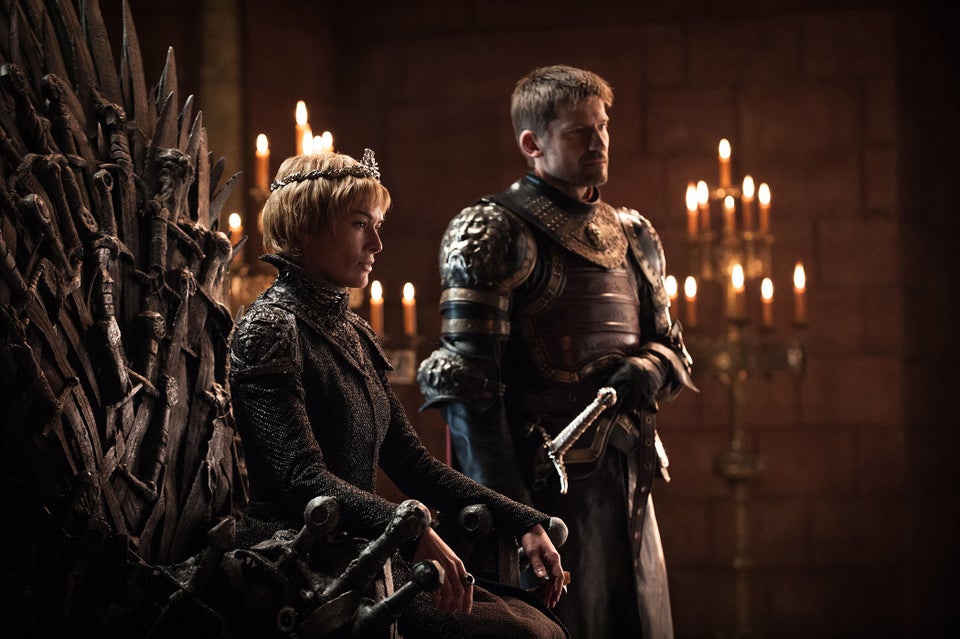 'Game of Thrones' Season 7 Images
Popular in the Community