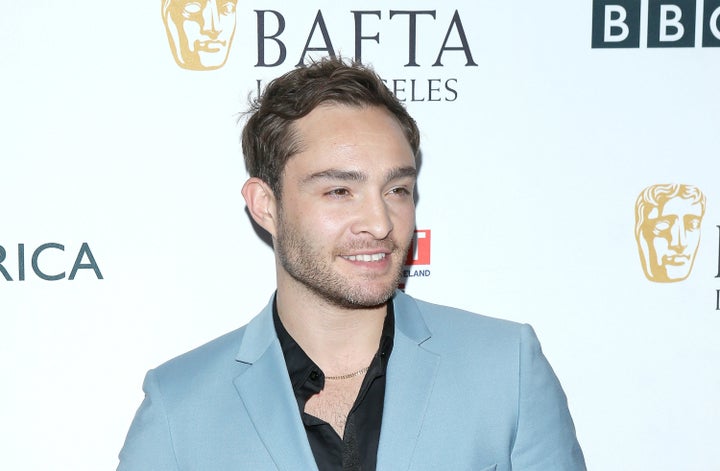 The Los Angeles County District Attorney's Office will not file rape charges against British actor Ed Westwick, a representative for the office confirmed with HuffPost on Friday.
The DA's office investigated three separate claims and said it found insufficient evidence to pursue either of the first two, even after speaking with witnesses ― two of whom were outside the room during one of the alleged incidents. Prosecutors said they could not sufficiently investigate the third woman's claim because they could not get in contact with her. 
None of the accusers were named in a charge report provided to HuffPost, which noted that additional, unspecified accusations of "unwanted touching" by the actor were outside the statue of limitations.
Westwick is best known in the U.S. for his starring role in The CW's "Gossip Girl" as wealthy troublemaker Chuck Bass. He has flatly denied all accusations of misconduct.
Actress Kristina Cohen said in a Facebook post in November that Westwick raped her when she visited his house with her boyfriend three years prior, in 2014. Two other women came forward after Cohen did, making similar allegations in the following weeks and months.
Cohen said the incident with Westwick happened after she fell asleep in a guest room at his house; she said she woke up to Westwick assaulting her.
"I fought him off as hard as I could but he grabbed my face in his hands, shaking me, telling me he wanted to fuck me. I was paralyzed, terrified. I couldn't speak, I could no longer move. He held me down and raped me," she wrote.
Her boyfriend at the time cautioned against speaking out for the sake of her career, she said. 
But Cohen's story, shared just weeks after bombshell accusations against Hollywood producer Harvey Weinstein were made public, inspired others.
Actress Aurelie Wynn said over Facebook that she was also trying to sleep after spending a night socializing with a group that included Westwick when he allegedly assaulted her. Rachel Eck, a former executive assistant living in Los Angeles, told BuzzFeed the actor assaulted her at a Hollywood hotel the same year as Wynn and Cohen.
Westwick denied the first two accusations before going silent. 
"It is disheartening and sad to me that as a result of two unverified and provably untrue social media claims, there are some in this environment who could ever conclude I have had anything to do with such vile and horrific conduct," he wrote over social media.
"I have absolutely not, and I am cooperating with the authorities so that they can clear my name as soon as possible."
REAL LIFE. REAL NEWS. REAL VOICES.
Help us tell more of the stories that matter from voices that too often remain unheard.