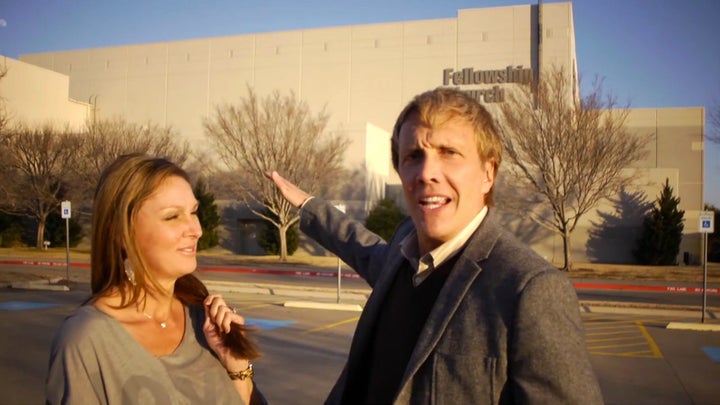 No, the Youngs won't be having sex, though that's an important part of the message they're spreading to members of their megachurch in Grapevine, Texas. Instead, the couple will be hosting an open discussion about marriage, relationships, sex and other topics covered in their new book, "Sexperiment: 7 Days to Lasting Intimacy with Your Spouse," which explores ways for married Christian couples to develop and maintain healthy sex lives.
"Tragically, culture has kicked the bed out of church and God out of the bed," Rev. Ed Young told the Christian Post. "It's time to bring God back in the bed and put the bed back in the church. That's what this bed-in is all about."
Starting at 6 a.m. on Friday, Jan. 13, the Youngs plan to begin streaming their daylong discussion of sex and intimacy on their book's official website, the Christian Post reports.
They're also encouraging audience members to submit questions or discussion topics via Facebook and Twitter as they present their views on marriage, some of which continue to raise eyebrows.
One belief in particular, the "seven-day sex challenge" for which "Sexperiment" is named, gained national attention when the Youngs introduced it to parishioners in 2008.
The couple challenged Christian couples to have sex every day for a week in the belief that open and active sex lives, strengthens the bond between married couples and reduces temptation for pornography and other addictions.
The challenge has certainly proven successful for the Youngs, who have been "happily married" for nearly 30 years, working together to run the church Ed founded. Preaching to a congregation estimated at around 30,000, Young's influence continues to grow as he hosts a weekly television program and promotes the numerous books he's written prior to "Sexperiment."
According to WFAA-TV News Dallas, which conducted an investigation on Young in 2010, the pastor earns a salary worth about $1 million per year and generates untold profits from various intellectual property holdings including books, sermons, television programs, and mailing lists obtained from church marketing websites.
Popular in the Community