Tens of thousands of fans flocked to the iconic bay as the bravery and athleticism of 28 surfers was overshadowed only by the insane force and beauty of the Pacific Ocean.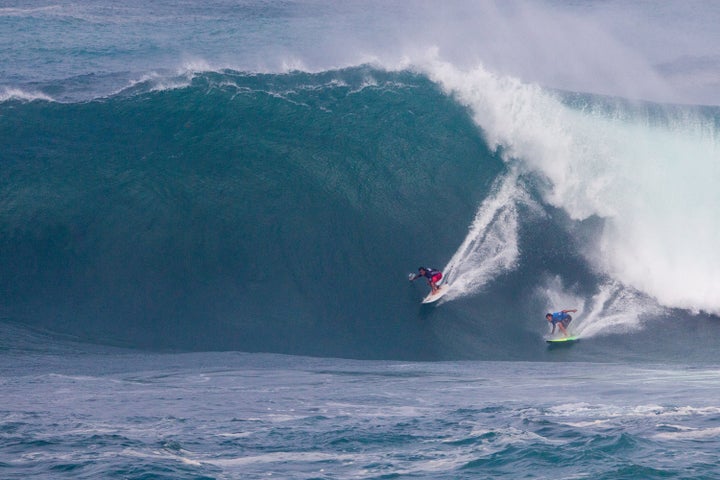 And because The Eddie only runs when conditions are perfect -- nine times in the past 30 years -- it is an especially hallowed event. Surfers are invited to participate by being voted in by their peers, which means that big names such as Kelly Slater and John John Florence (who won Thursday's event) share the waves with respected surfers like 54-year-old Tom Carroll and 66-year-old Clyde Aikau, the younger brother of event namesake Eddie Aikau.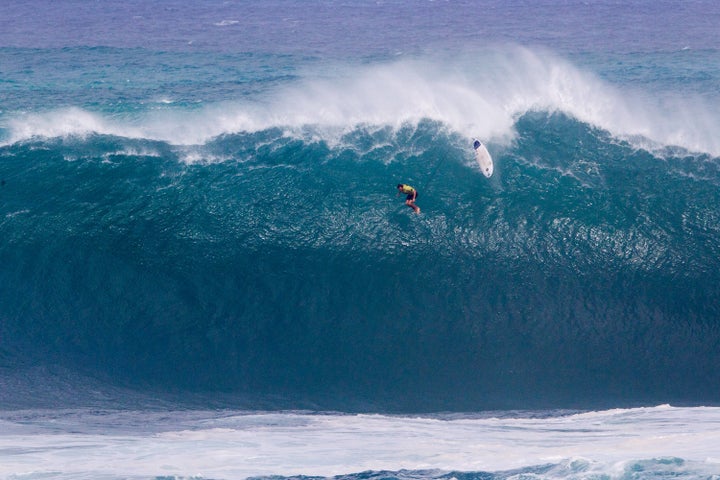 And Eddie Aikau is really what makes The Eddie so unique. Hawaii's revered waterman died in 1978 after the Polynesian vessel Hokulea capsized in stormy waters. Aikau set off paddling on a surfboard to get help for his crew members and was never seen again. That example of selflessness and sacrifice permeates the contest, making it much more a celebration than a competition, according to participants.
"You know, you can win the event," Clyde Aikau said in 2013, "it's a tremendous honor to win the Eddie Aikau. But I think what is even more monumental is that feeling of being together, to enter the water, to ride the biggest waves in the world, and to know that if something goes wrong, your partner in the heat is going to be there to help you out, because that's what Eddie is all about."
In other words, this event gives surfers all the feels.
Below, witness the waves, the rides and the camaraderie that have the entire surf world so entranced: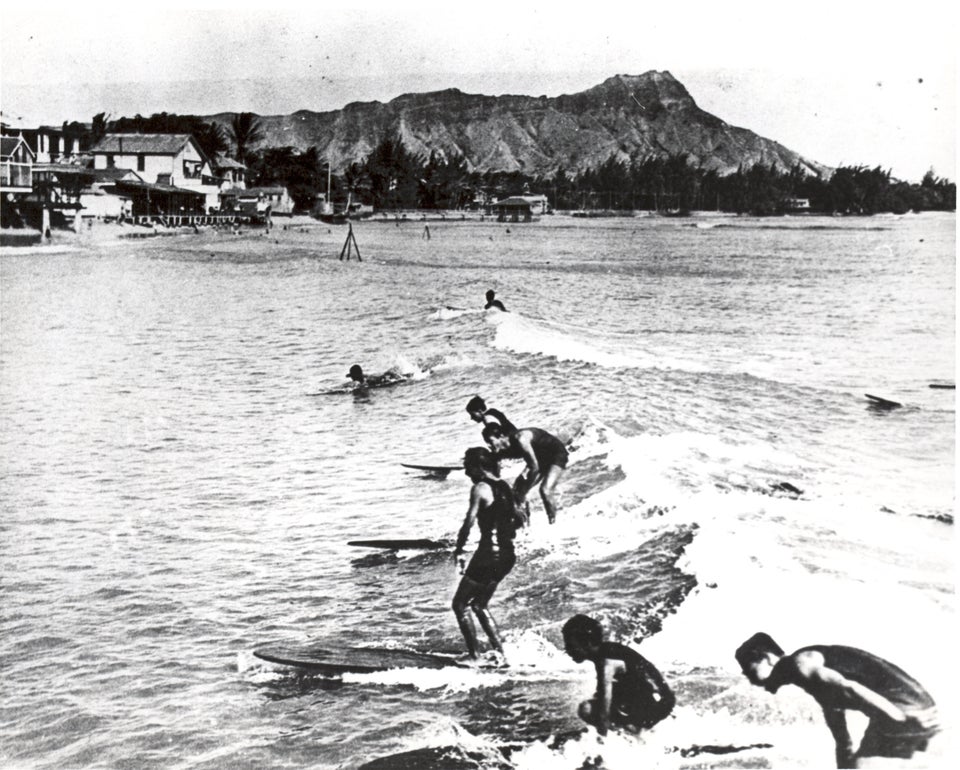 Vintage Hawaii Photos
Popular in the Community