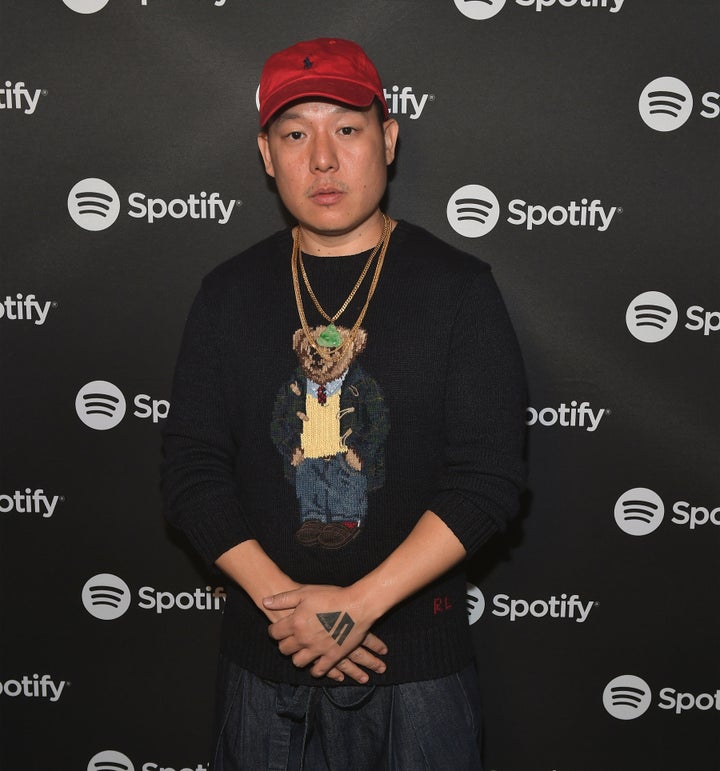 Eddie Huang is ready to dismantle the harmful stereotypes and misconceptions surrounding immigrants. 
In a recent interview with a National Public Radio station, the restaurateur and author talked about his upcoming unscripted TV show "Cash Only," which looks at the culture and identity behind immigrant kitchens. Huang said the project's impetus stems from his desire to change minds about the immigrant experience ― especially during a time when harmful rhetoric on that helps influence the zeitgeist.  
"I think Americans are having trouble seeing the immigration issue objectively and with clear eyes when it's in our backyard," Huang said on Santa Monica, California-based KCRW. "They're being told 'these people coming in are going to take their jobs' ― which is not true. And they're afraid these people are going to date their children and become part their families and erode their values and continue the dispossession of whites in America."
Huang, whose parents are Taiwanese immigrants, will visit immigrant communities in cities across the world on his new show. He told Variety he's taking a look at working-class populations, including those in Russia's Central Asian community and North Africans living in Sicily.
Through the show, he told KCRW, he hopes to fight for "global opportunity and mobility" while also helping viewers understand the immigrant experience. 
"I think through this show, by traveling around the world, and by seeing how immigrants are treated and used and abused around the world, [others] might develop some empathy," he said. "Every single city in every country in every continent around the world has an immigrant population doing... jobs that they don't want to do." 
Huang, whose book Fresh Off the Boat: A Memoir inspired the popular ABC-TV series, stressed that too often, people see immigration as a zero-sum game ― that one culture loses with the addition another. But this attitude stems in part from an inability to "examine one's privilege," he said. He added that in actuality, "There is enough to go around. 
"There's something magical that happens in human beings when we have empathy and we give and we put others first," he said.
While the idea that immigrants take jobs away from U.S. workers has been frequently perpetuated throughout the nation's history, studies have shown that immigration is linked to positive economic growth. And a 2017 article by Brookings Institute senior fellow Dany Bahar noted that the effect low-skilled immigrants have on native-born workers' wages is small. 
"If anything, negative impacts occur for the most part on wages of prior immigrants" with skill sets, Bahar wrote. "Often wages of native-born workers benefit from the presence of immigrants, to the extent that their skills are complementary to each other."
Huang, 36, has long been an advocate for immigrants. Previously he's spoken out on how immigrant foods are often undervalued. He's noted that immigrants and minorities are so often expected to refrain from selling their goods at full price. But Huang himself was unwilling to cave to these ideas.
"My name is Eddie Huang. I was born in America, my ancestors are from China, and my parents were born in Taiwan," he said in a speech at the National Immigration Integration Conference in 2016. "I sell Taiwanese gua bao for a full fucking price in America."
REAL LIFE. REAL NEWS. REAL VOICES.
Help us tell more of the stories that matter from voices that too often remain unheard.