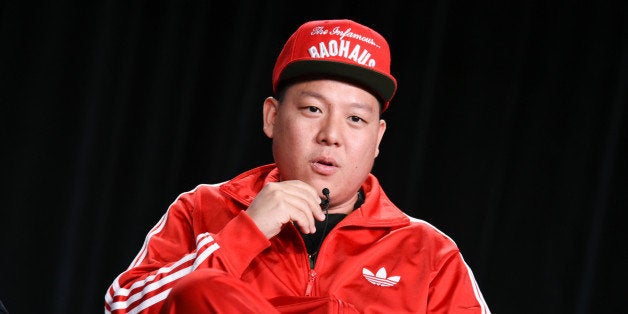 Ever since the show debuted, Eddie Huang has been openly critical of "Fresh Off the Boat," the ABC sitcom based on his memoir by the same name. But for a while it seemed like he was behind the network's toned down version of his childhood. Then, after Tuesday night's episode, Huang critiqued the show in a series of tweets. "['Fresh Off the Boat'] got so far from the truth that I don't recognize my own life," he wrote.
Huang describes the domestic violence he experienced as a child in his memoir, and has been adamant about the show's inclusion of that aspect of his life. "They tried to take my brother away and my parents away from my family because of domestic violence, and it's something I really struggled with as a kid," he told The Hollywood Reporter earlier this year. When asked if the show would address abuse, he said no. "They didn't include it this season, but hopefully they will find a way." His latest thoughts on the show further explain why he pushed for a story arc in that vein, and its significance:
Calling all HuffPost superfans!
Sign up for membership to become a founding member and help shape HuffPost's next chapter