Eddie Huang often blends food with politics on his documentary series, "Huang's World." In a newly released clip from season two of the show, Huang added one more element to the mix ― religion.
Huang, an Asian-American restaurateur and writer, was filming a scene at Timmy's Roast Beef in West Yarmouth, Massachusetts when a woman approached him and identified herself as a supporter of Donald Trump. During the course of the conversation, which was filmed before the election, Huang listened to the woman's reasoning and religious beliefs ― before respectfully dismantling her argument that America is inherently a Judeo-Christian country.
The woman he spoke to, identified in the video as Andria Connell, expressed fears that the Democratic candidate Hillary Clinton would implement Sharia law, a set of Islamic legal codes, in the United States ― even though no national Muslim organization has ever called for such a move. She also praised Trump for starting his political rallies with prayer.
"We are a Judeo-Christian country and we were raised on those values," Connell said.
"I think we're losing the core values that our country was founded on and I think we're going to lose something really special," she added later on.
""I don't think this country belongs to any one person or one group.""
Huang's rebuttal took into account the fact that America is a land of immigrants from many cultures and religions. He said that it didn't make sense to look back more than 200 years ago towards America's founding ― after all, he says, "the first people that were here on this land are Native Americans." And, although the Puritans had Christian religious beliefs, they were essentially immigrants to this country.
"And then so many other people have come to America and built this country and contributed to it, and they may or may not have been Judeo-Christian and I think this is their country as well," Huang said. "I don't think this country belongs to any one person or one group."
He also made the case for more progressive open-minded thinking in general.
"I try to think in 2016, 'What are our issues and what can we do?' I try not to go backwards too much."
Watch the clip above for the full conversation.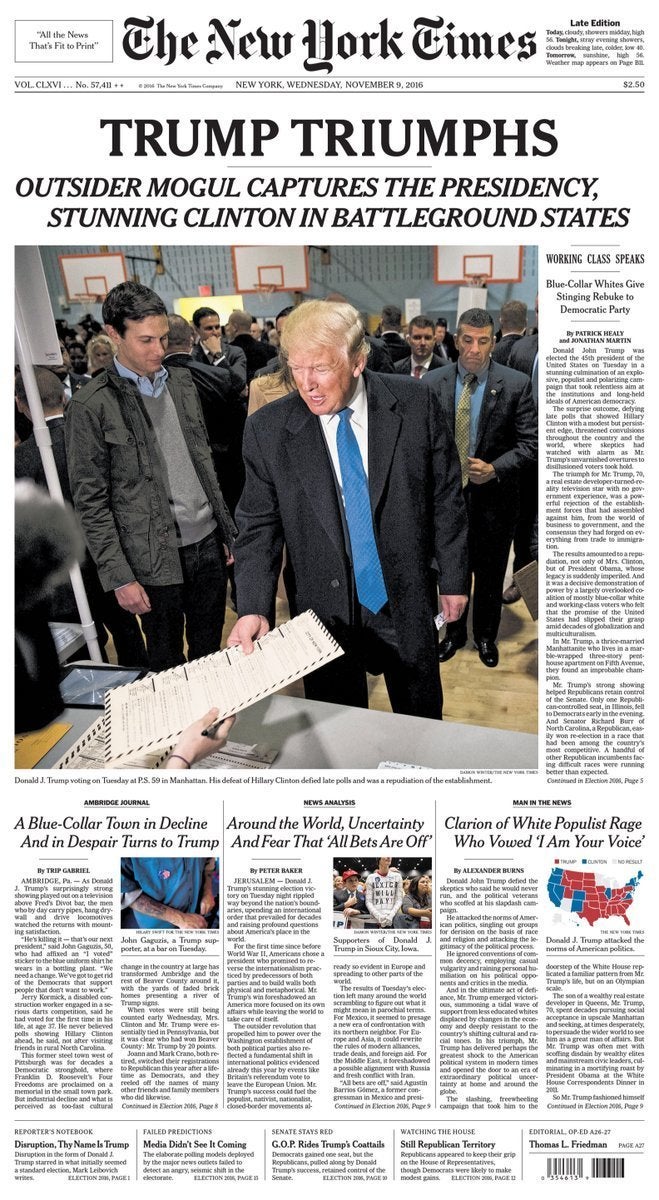 Newspapers React To President Trump