Eddie McDougall may be best known as the host of the TLC Asia television show, The Flying Winemaker, but more recently he's taken his knowledge and love of wine and turned it into his own label, The Urban Project, the first in a series of four by Hong Kong's first winemaker.
"Being the first Hong Kong winemaker is important. It's like representing your country in sports, but for me it's wine." says Eddie. "Being a Hong Kong born guy, I'm very proud of the place."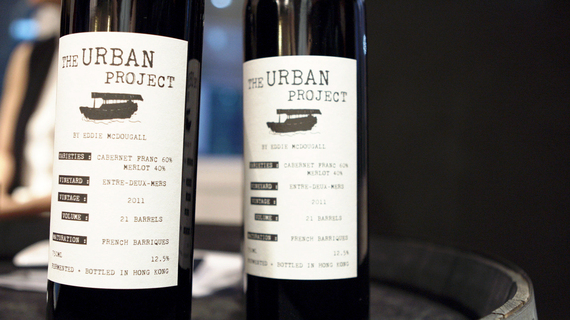 Cabernet Franc and Merlot grapes from the Bordeaux region are snap frozen and brought to Hong Kong where Eddie ferments them in an industrial space in Ap Lei Chau. Then he blends them together and bottles the wine himself. The first release is called Sampan after the small boats that can been seen everywhere in Hong Kong.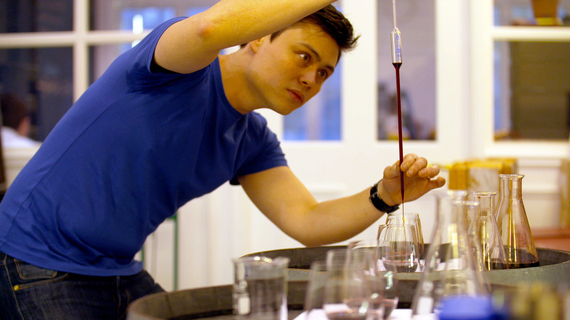 "The Sampan is a small fishing boat that is used by many of the local fishermen. They go out to the smaller islands that surround Hong Kong, fish all morning and then bring their catch back to Hong Kong to sell at the local markets. So it's an homage to that idea of being a local product for local people."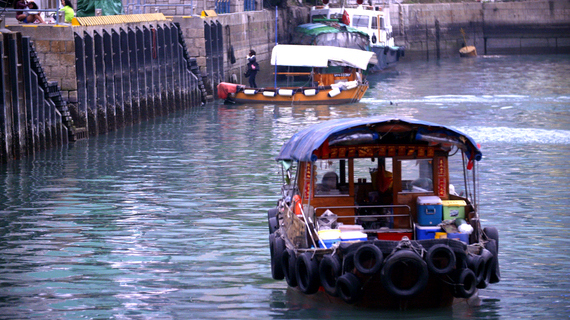 Eddie's concept of a locally produced wine doesn't end at just fermenting and blending the wine in Hong Kong. "We want to explore new wine regions for our grapes and one day, we may even be knocking on doors in China, and asking them if we can buy grapes from them."