Eddie Murphy gets candid about his faith in God, avoiding drugs, and his hopes for an Oscar in a new interview on The Hollywood Reporter's podcast "Awards Chatter."
The 55-year-old funnyman told THR about one wild night he spent with a few famous comedian friends who tried to give him cocaine.
"Belushi and Robin Williams offered me some blow and I didn't take it, and Belushi called me a 'tightass,'" Murphy said. "Then, years later, I was like, 'Wow, that's a trip.'"
"There are a bunch of things like that that I look back on and be like, 'Wow.' And that just reaffirms my faith," Murphy said. "I know that God is real. There's been a bunch of times when I could have wound up crashing and burning."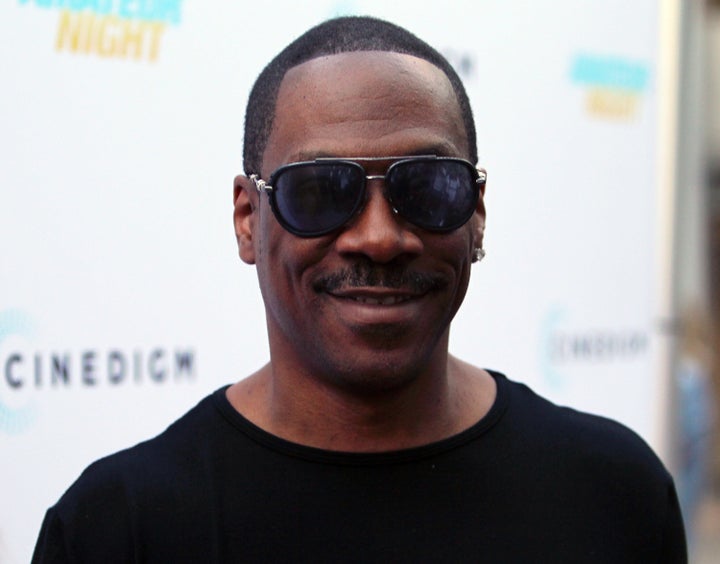 The actor, who is set to star in the long-awaited movie "Beverly Hills Cop 4," also spoke to THR about his dream of winning an Oscar (though he insists it won't happen anytime soon).
"I already did 35 years in movies. Eventually y'all gonna have to give me something," Murphy said jokingly. "And if y'all wait 'till I'm 85, 90, I'm gonna come out a 90-year-old dude in a sky-blue tuxedo — there's a reason why it's sky blue — and I'm gonna walk out and when they give me the award and they hand it to me, I'm just gonna stand there and urinate on myself in front of the world — the whole world — and just stand there. And then they're gonna have to play that music and then they'll have to usher me off. That's gonna be my moment. Don't make me wait!"
At least Murphy ― who claimed he doesn't read the newspaper or even have a computer or email address ― won't be able to read what people write about his big awards show win.
To read the rest of the actor's chat with THR, head here.