A representative for NBC was not immediately available for comment.
Murphy's acrimonious history with the show dates back to a joke David Spade made about him on Weekend Update during the 1990s, when Murphy's career had hit a low point after "Vampire in Brooklyn." ("Look, children, a falling star.")
"[T]hey were shitty to me on 'Saturday Night Live' a couple of times after I'd left the show. They said some shitty things," Murphy said in an interview with Rolling Stone in 2011. "There was that David Spade sketch. I made a stink about it, it became part of the folklore. What really irritated me about it at the time was that it was a career shot. It was like, 'Hey, come on, man, it's one thing for you guys to do a joke about some movie of mine, but my career? I'm one of you guys. How many people have come off this show whose careers really are fucked up, and you guys are shitting on me?' And you know every joke has to go through all the producers, and ultimately, you know Lorne or whoever says, [Lorne Michaels voice] 'OK, it's OK to make this career crack.'"
Murphy added that he felt unhappy about that for years. "I wouldn't go to retrospectives, but I don't let it linger," he added. "I saw David Spade four years ago. Chris Rock was like, 'Do you guys still hate each other?' and I was like, 'I don't hate David Spade, I'm cool with him.'"
Before You Go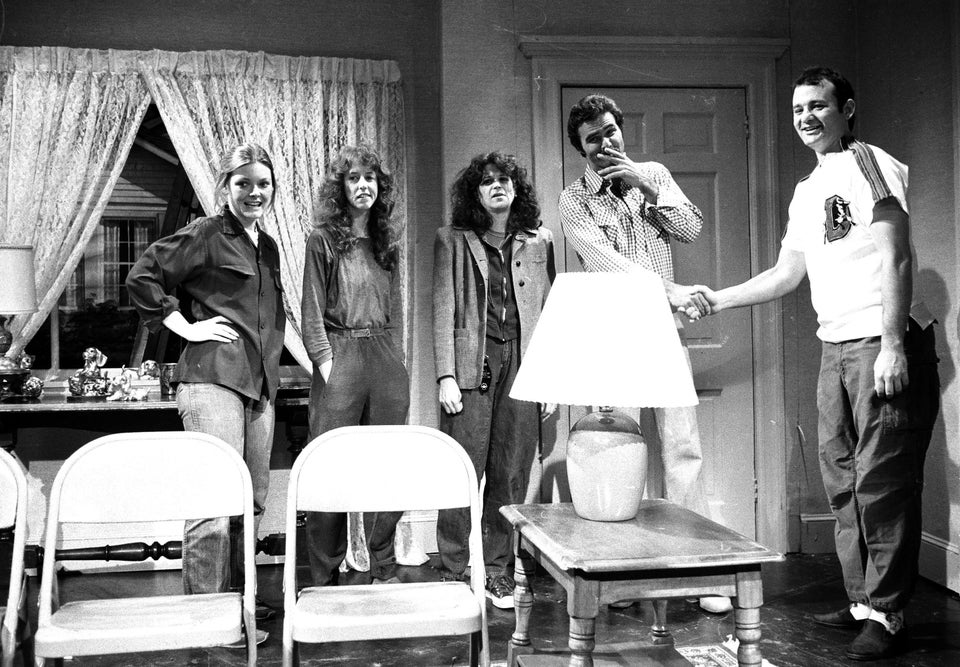 Bill Murray On 'SNL'
Popular in the Community