"Eddie the Terrible," as this 2-year-old Chihuahua is known, is bad with kids. He's awful with other dogs.
"He's not going to pull Timmy out of the well and befriend a bunch of pre-school kids," says Finnegan Dowling, spokesperson for the HSSV.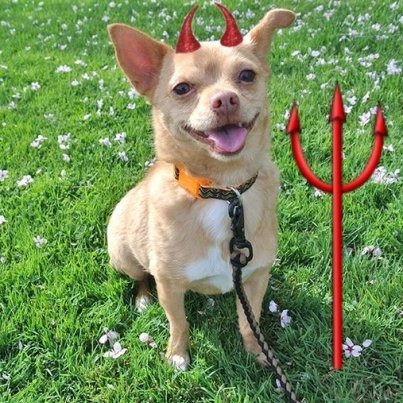 He sure is a cute little devil! Photo credit: Humane Society Silicon Valley
"HOW DOES SO MUCH NAUGHTY EXIST IN SUCH A SMALL DOG?," the listing begins, before detailing the ways in which Eddie is so very rotten, such as:
While Eddie The Terrible has never actually attacked another dog, he's made it abundantly clear that he hasn't ruled out the possibility. He goes from zero to Cujo in .05 seconds when he sees another dog on leash. Well, sayeth you, lots of small dogs bark at other dogs on leash. True. But we know people expect a lot from dogs in this day and age and when it comes to leash theatrics, Eddie's at the top of his game. Also true: he's made some progress. But lest his adorable little blond-ness let you think this is going to be a plug-and-play dog, think again.

Granted, if there's no other dogs around he's wonderful to take for a stroll. He loves him some leash walks and yard time. But at the sight of another dog, all bets are off. It's Cujo time.
On the positive side, Eddie is housebroken, loyal and a huge fan of playing fetch. But he's also described as "socially awkward," and it's said he steadfastly refuses to sleep in a crate, favoring human beds and couches. (To be fair, we prefer to sleep uncrated, too.)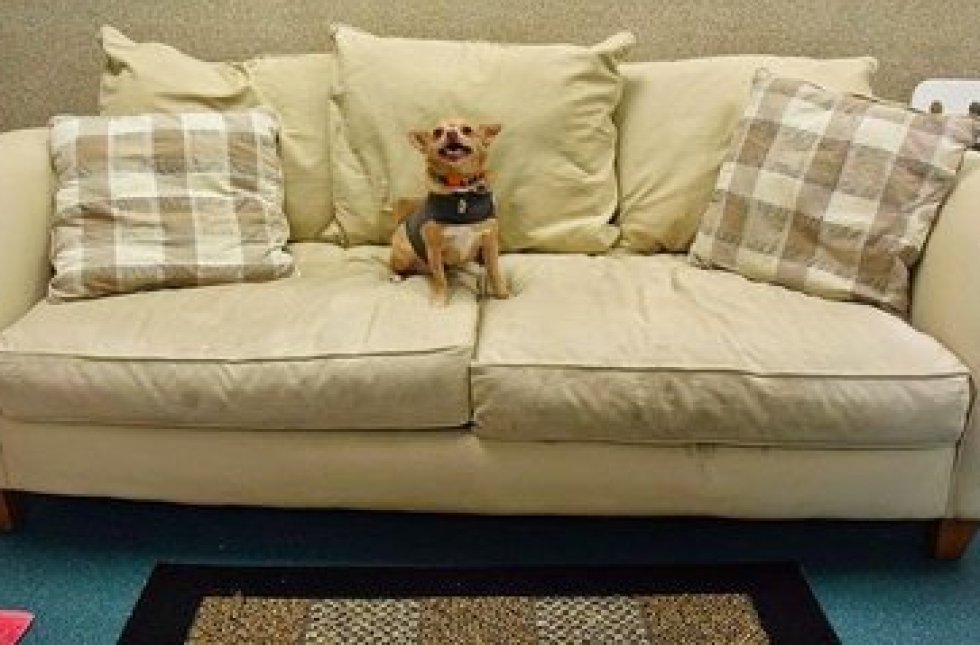 How does such a little thing take up so much room on the couch? Photo credit: Humane Society Silicon Valley
But does all this make Eddie unadoptable? Dowling says, resolutely, no -- and that even with his challenges, or maybe because of them, Eddie is perfect for the right (child and dog free) home.
"Somewhere out there is someone whose life will be better with Eddie, someone that he'll make laugh every day and someone whose lap he'll keep warm. We're going to find that person," Dowling says. "And they'll be so happy when we do."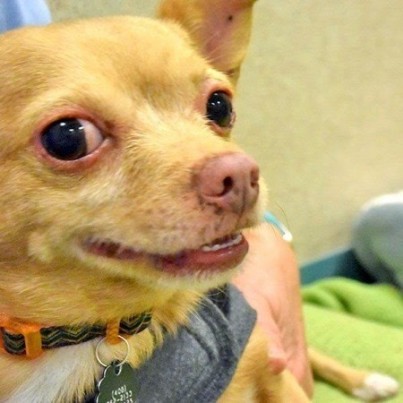 Eddie is a lot of terror in a tiny terrier. Photo credit: Humane Society Silicon Valley
Happy update, proving there is someone for everyone: Eddie has a home!
Take a look at the Humane Society of Silicon Valley's other adoptable animals -- most of them much less terrible than Eddie -- on the shelter's Facebook page.
Get in touch at arin.greenwood@huffingtonpost.com with your tales of terrible, wonderful Chihuahuas, or other animal stories!
Related
Before You Go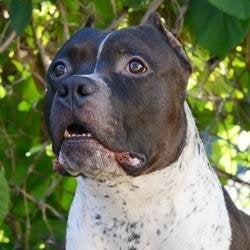 These Shelter Dogs Need Homes!
Popular in the Community