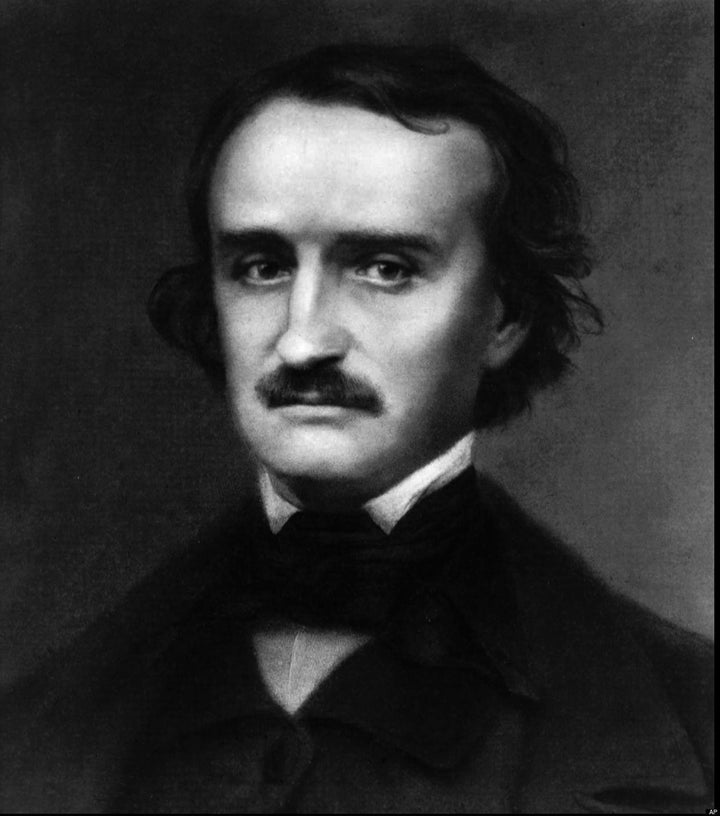 Having come home after a performance at WorkShop Theater Company on West 36th Street the other night, and reading a recent, online crime article about an Indiana family who found human bones in their attic, I couldn't help but wonder what Edgar Allan Poe, the father of modern detective fiction, would make of the story. What, for instance, would be Poe's take on the whole Casey Anthony circus or other unsolved, high-profile crimes, particularly in the way these stories are being covered in our real-time, mass, multimedia world of Twitter and Facebook?
I quickly concluded that if E.A. were alive today, he'd be, among other things, a prolific crime blogger. I believe his inner sleuth would get the better of him and he'd waste no time in taking up his pen (or computer keyboard) to help solve such crimes in the same way he sat down to write The Mystery of Marie Rogêt, a story which he based on the details of a real crime: the murder of Mary Cecilia Rogers, whose body was found floating in the Hudson River near Hoboken in July, 1841.

The story of Rogers' murder immediately became a national sensation in the United States and was covered heavily by the press. The story also drew attention to the incompetence and corruption of New York City's 19th century 'Watchmen System' of law enforcement. At the time, the city's population of 320,000 was served by an outdated, loosely-organized cadre consisting of one night watch, 100 city marshals, 31 constables, and 51 police officers.

Poe fictionalized the story of Mary Rogers, who came to be known as the "Beautiful Cigar Girl," and moved the action to Paris, where the victim's body is found in the Seine. Poe presented the story as a sequel to The Murders in the Rue Morgue (1841), generally considered the first modern detective story, and included its main character, the professional sleuth, C. Auguste Dupin.

Writing about Rogers, Poe attempted to solve the crime by creating a murder mystery. As he wrote in a letter: "under the pretense of showing how Dupin... unravelled the mystery of Marie's assassination, I, in fact, enter into a very rigorous analysis of the real tragedy in New York." Although there was intense media interest surrounding the case, the crime remains one of the most puzzling, unsolved murders in the history of New York City.

Oh, if only Mr. Poe were alive today! Who knows? Maybe he'd be writing for Television [insert Law & Order: SVU theme music here].
Calling all HuffPost superfans!
Sign up for membership to become a founding member and help shape HuffPost's next chapter