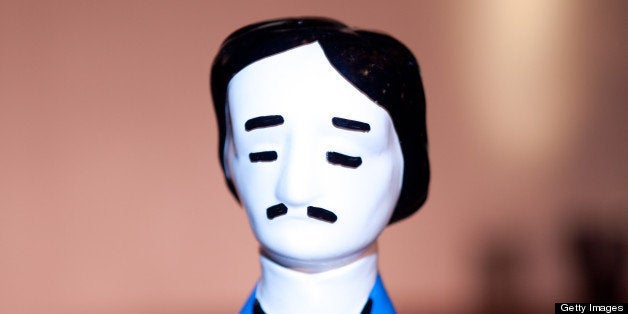 Each year over 500 writers and lovers of mysteries gather in New York City for a black-tie evening to celebrate the winners of the Edgar Awards presented by the Mystery Writers of America. However, few lovers of children and young adult books realize that the awards also honors authors in those fields.
This year children's mysterious writer, Jack D. Ferraiolo, won for The Quick Fix, a sequel to his The Big Splash which was nominated for the 2009 Edgar. He beat out Three Times Lucky by Sheila Turnage which this year was named a Newbery Honor. He was nominated with fellow Abrams author Tom Angleberger who had the book with the longest title of the evening, Fake Mustache: Or, How Jodie O'Rodeo and Her Wonder Horse (and Some Nerdy Kid) Saved the U.S. Presidential Election from a Mad Genius Criminal Mastermind. Angleberger was also nominated in 2012 for Horton Halfpott (Abrams). The award was presented by R.L. Stine who is well known as "the Stephen King of Children's Literature".
Code Name Verity (Hyperion) was the winner in the Young Adult category. This thriller by Elizabeth Wein is set in World War II. The book has also been named a Michael L. Printz Honor Book and was a shortlisted for the Carnegie Medal both are awarded by the American Library Association.
Related
Popular in the Community