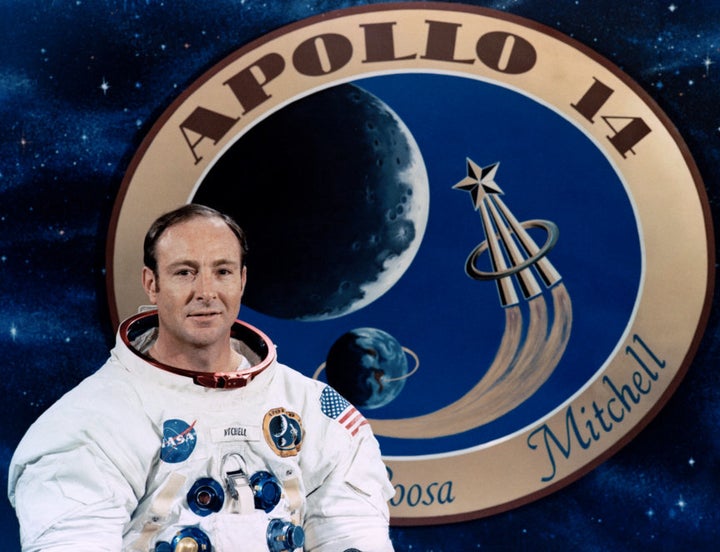 Edgar Mitchell, one of a handful of heroic individuals to walk on the moon, has died, his family reported Friday.
Mitchell, 85, a resident of Lake Worth, Florida, died peacefully in his sleep at a hospice on Thursday night, according to Space.com.
Lunar module pilot Mitchell and his Apollo 14 crew mates, Commander Alan Shepard Jr. and command module pilot Stuart Roosa, took part in the third mission to land on Earth's celestial neighbor in 1971. Mitchell was the sixth man to step onto the moon's surface.
Mitchell and Shepard set a new record by walking on the lunar surface for over nine hours. The two moonwalkers performed field geology investigations and collected numerous lunar material samples for return to Earth.
Mitchell held a Doctor of Science degree in aeronautics and astronautics from the Massachusetts Institute of Technology, and had honorary doctorates from numerous universities.
His awards included the Presidential Medal of Freedom and several distinguished service medals, as well as the Lowell Thomas Award for Explorations in Human Consciousness.
When his Apollo 14 mission was coming to a close and he was en route back to Earth, Mitchell decided to devote his life from that point on to exploring the idea that our planet is part of a huge living system and that all living things are included in what he would later refer to as "a universe of consciousness."
With that in mind, following his military and government service, Mitchell founded the Institute of Noetic Sciences in 1973, which sponsored and conducted research into the nature and powers of consciousness and engaged a global learning community to explore human potential.
Mitchell wrote about his life-changing experiences in his 1996 book, The Way Of The Explorer, which delved into his investigations of the nature of reality. 
The astronaut was also outspoken in his beliefs that some UFOs originate from extraterrestrial sources. In the following 2009 video, he called for the U.S. government to end a "truth embargo" about UFOs:
The Palm Beach Post reports that in 2006, Mitchell presented a moon rock to the South Florida Science Museum in West Palm Beach. It was a lunar sample that NASA gave the former moonwalker for his achievements and sacrifices in the space program.
PHOTO GALLERY
Artists' Conceptions Of Extrasolar Planets
Calling all HuffPost superfans!
Sign up for membership to become a founding member and help shape HuffPost's next chapter