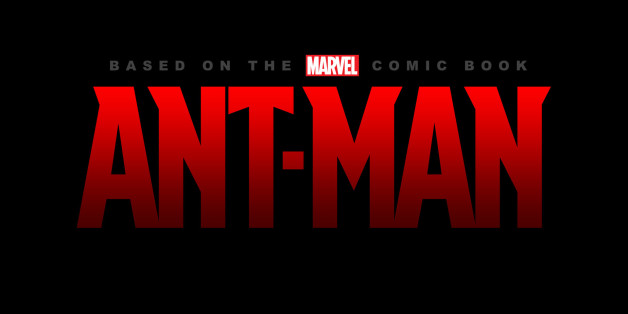 Edgar Wright has left "Ant-Man." Wright and Marvel released a statement about the decision (via The Hollywood Reporter):
Marvel and Edgar Wright jointly announced today that the studio and director have parted ways on 'Ant-Man' due to differences in their vision of the film. The decision to move on is amicable and does not impact the release date on July 17, 2015. A new director will be announced shortly.
Wright has been working on "Ant-Man" in some capacity since 2006. "We've been working with him longer than any other filmmaker since it's been almost eight years since our initial meeting with him," Marvel Studios head Kevin Feige told Moviefone last year. "I have no doubt it'll be really great."
Paul Rudd and Michael Douglas are set to star in "Ant-Man," which is due in theaters on July 17, 2015, a little more than two months after the release of "Marvel's The Avengers: Age of Ultron." The character has ties to The Avengers in the comic books, and it's expected that Ant-Man will play a larger role in "Marvel's The Avengers 3" whenever that film comes out. Wright spoke to HuffPost Entertainment about the film last year, explaining that his hope was to make "Ant-Man" more of a standalone feature.
Comics have years to explain this stuff and in a movie you have to focus on one thing. So it's about kind of streamlining, I think. Some of the most successful origin films actually have a narrower focus. You cannot put 50 years of the Marvel universe into a movie. It's impossible.
Wright co-wrote "Ant-Man" with Joe Cornish, the director and writer of "Attack the Block." An Internet-fueled rumor that Cornish would replace Wright on "Ant-Man" was swiftly shot down.
HuffPost Entertainment contacted representatives for Wright for further comment on the news; this post will be updated if and when they respond.
UPDATE, May 24: According to Latino Review writer Umberto Gonzalez, the dispute between Wright and Marvel began on a script level. The studio was apparently concerned with the "core morality of the piece" and wanted Wright and Cornish to include more "franchise characters." Marvel gave the project to "two very low credit writers," according to Gonzalez, who returned a new draft of the script.
The script came in this week and was completely undone. Poorer, homogenized, and not Edgar's vision. Edgar met with Marvel on Friday to formally exit and the announcement went out directly after.
While Wright has yet to make his own statement on what transpired, the director did receive a show of support from Joss Whedon. The "Avengers" director -- and a key player within the Marvel Cinematic Universe -- tweeted a photo of himself holding a Cornetto ice cream wrapper, a reference to Wright's Three Flavours Cornetto trilogy of films ("Shaun of the Dead," "Hot Fuzz" and "The World's End").
— Joss Whedon (@josswhedon) May 24, 2014
Whedon's tweet was retweeted by Wright.
For more on Wright and "Ant-Man," head to Latino Review.
REAL LIFE. REAL NEWS. REAL VOICES.
Help us tell more of the stories that matter from voices that too often remain unheard.
BEFORE YOU GO
PHOTO GALLERY
Celebrity News & Photos