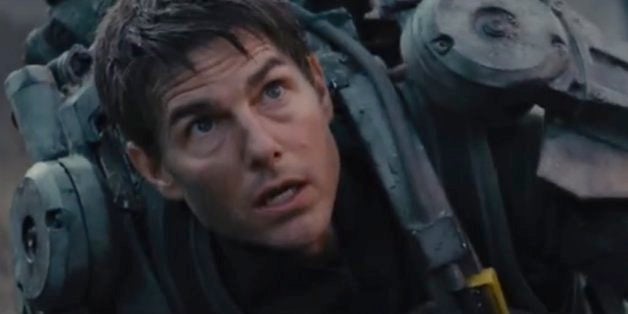 "What I am about to tell you sounds crazy, but you have to listen to me. Your very lives depend on it."
Those words are uttered by Tom Cruise, and if you told us they're from one of the actor's Scientology-infused interviews, maybe circa 2005, we'd probably believe you. Alas, fear not -- they actually open the newly unveiled trailer for "Edge of Tomorrow." Based on Hiroshi Sakurazaka's novel "All You Need Is Kill," "Tomorrow" features Cruise and Emily Blunt battling an ornery alien race known as Mimics. The trailer is laden with explosions and sci-fi battle imagery atop gray skies and general apocalyptic doom.
"Tomorrow" is directed by Doug Liman ("The Bourne Identity," "Mr. & Mrs. Smith"). It opens June 6, 2014, and presumably contains no official Scientology musings.
Before You Go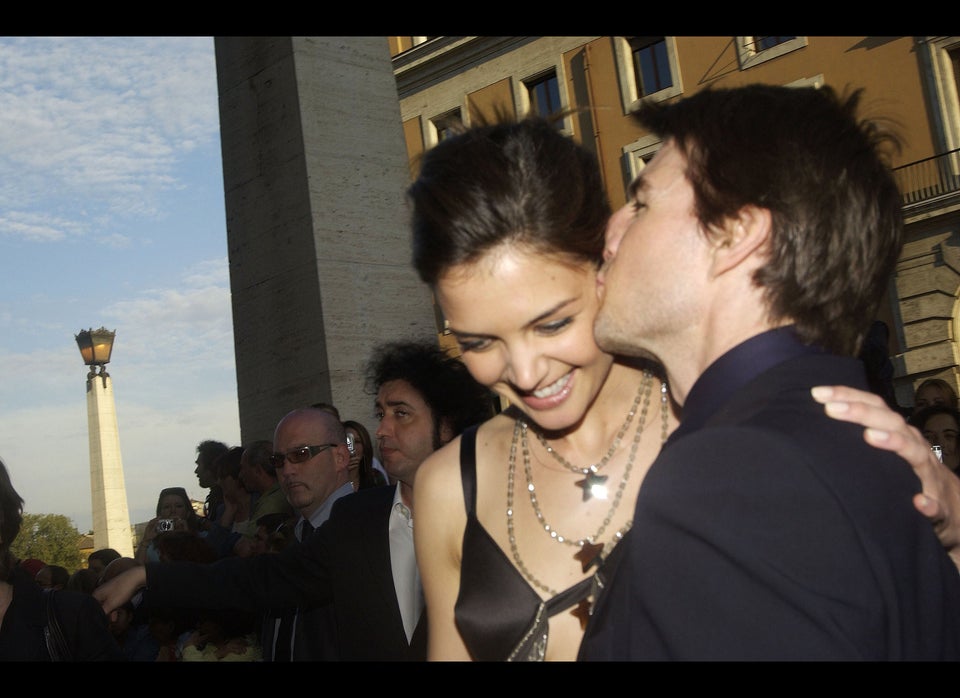 Tom Cruise & Katie Holmes
Popular in the Community