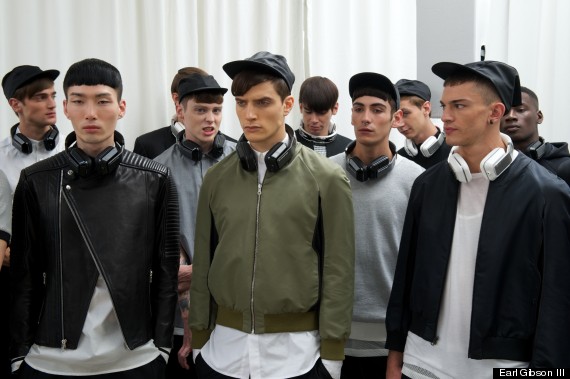 Photo courtesy of : Earl Gibson III
Perfect imperfection and finding the beauty in ugliness are two concepts that drive any collection created by Dao-Yi Chow and Maxwell Osborne of Public School. An interesting mix of New York grit and the well-traveled gentleman, the Public School brand continues to evolve and provide their perspective on contemporary menswear.
The spring/summer 2014 presentation of Public School took place in the penthouse area at Milk Studios under the Made Fashion Week collection of designer shows. When reaching the top floor each guest was met with the airy New York breeze, a room of impeccably dressed attendees and gift bags which included exclusively designed Public School X Monster Inspiration headphones.
While viewing the spring/summer 2014 collection from Public School it became apparent that the brand has been refined. From their first collection in 2008 to their most recent the re-imagining of materials such as Neoprene and Visciose with wool blends seemed to be a natural progression from their days of simple denim, washed leather and jersey. The theme of the collection was a mixture of loose-fitting and tailored shapes applied to the traditional track jacket, pullover hoodie and formal suit. With the backdrop of simple hues like navy, grey, black and white, the focus was the cut and detail in each garment. Playing with the cut and various shapes is becoming a staple for the brand and its purchaser. This innovation shows the brand has matured with its consumer. The Public School buyer has always been a hustler of sorts but he has recently found his stride and realizes that his evolution from hustler to a true connector of people, places and experiences serves him much better these days.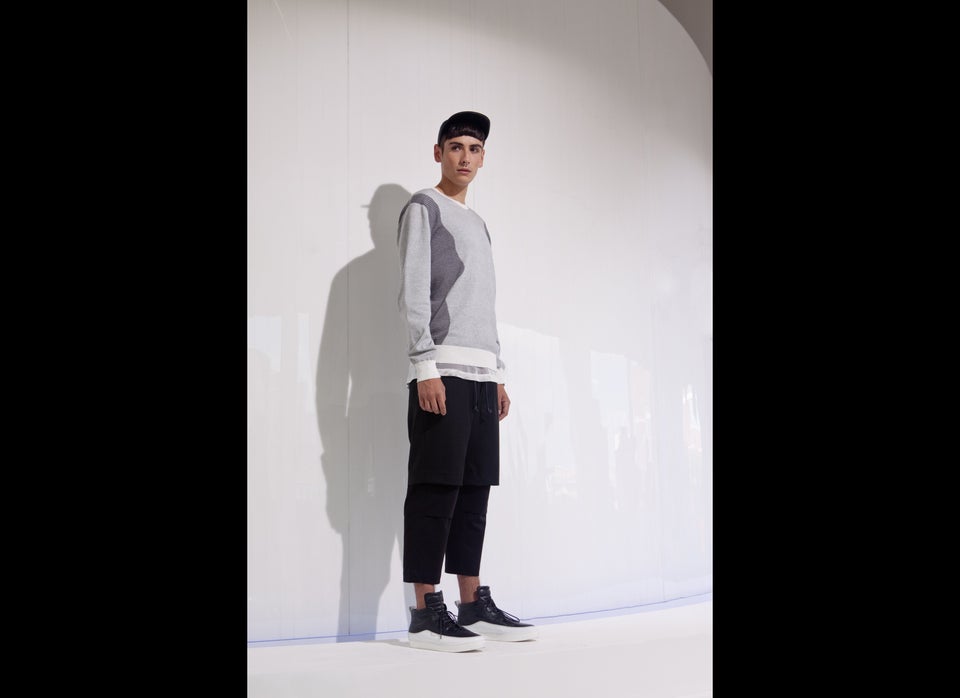 Public School S/S 2014 Presentation