With all that good cheer -- and a festive cocktail in hand -- the holidays truly are a special time of year. They also happen to leave us broke, broke and... more broke. All those family and friends to reunite with come the end of December means so many gifts to give. Luckily, there is a solution and it comes in the form of homemade gifts. Not only are homemade gifts way more affordable, they're also super thoughtful. Win, win.
This holiday, as our gift to you, we're going to share one of the easiest, cheapest and most festive edible homemade gifts of all: red and white chocolate covered pretzels. Behold these cuties: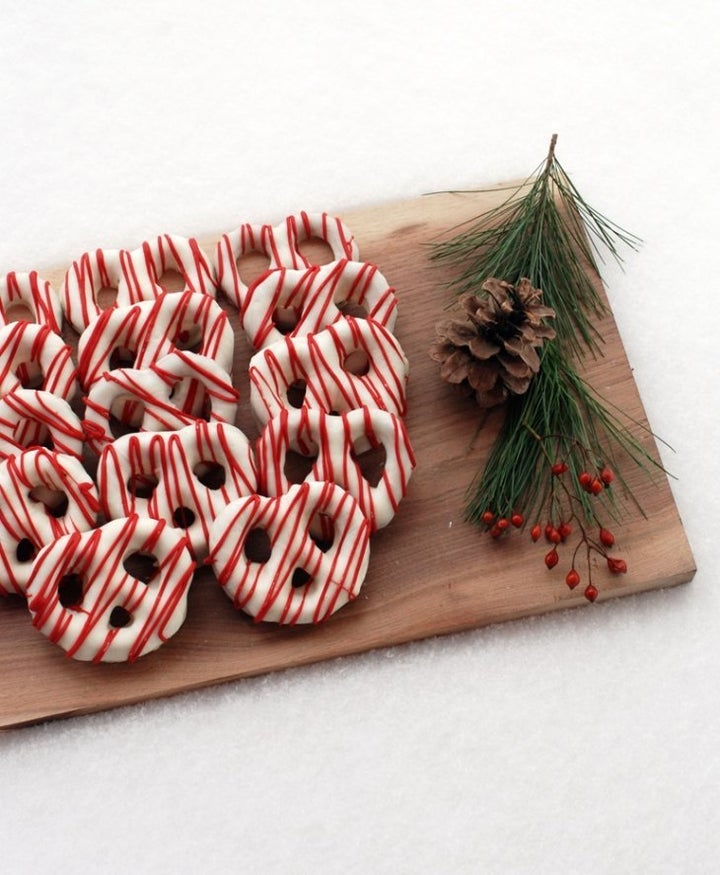 To make these cute gifts all you need is a bag of pretzels (which should only set you back a couple of bucks), a bag of chocolate chips (which is a few more bucks) and some red candy melts (which you can find at Michaels). Plus, the recipe. Head on over to The Merry Thought for their recipe on how to make these Christmas-Style Chocolate-Covered Pretzels and save some money this holiday season.