Public relations-wise, 2014 hasn't been great for the edible marijuana industry.
Since sales of legal marijuana began in Colorado in January, studies have suggested an uptick in hospitalization for marijuana-related incidents, some involving children who had accidentally eaten pot-laced snacks. Michele Leonhart, head of the Drug Enforcement Administration and no fan of legalized pot, recently warned that edibles could pose a danger to dogs.
Even New York Times columnist Maureen Dowd has offered a tale of woe, writing earlier this month that she tried a pot candy bar back in January that left her "panting and paranoid" after eating several bites -- and probably several doses -- of the THC-laden treat.
But a new HuffPost/YouGov poll shows that most Americans aren't too concerned. They think eating a pot brownie is just as dangerous as smoking marijuana -- in other words, not very.
Asked to compare smoking marijuana with eating it, 39 percent of respondents said both methods are equally dangerous, while 22 percent said neither is dangerous at all. Another 14 percent said they think edible marijuana is more dangerous, while 14 percent said smoking it is the riskier method.
No matter how you consume your weed, Americans mostly agree that the drug isn't any more dangerous than alcohol.
Comparing alcohol and traditional inhaled marijuana, 41 percent said alcohol is more dangerous and 41 percent said they're equally dangerous. Only 8 percent said smoking marijuana is more dangerous, and 4 percent said that neither is risky.
Similarly, 42 percent said alcohol is more dangerous than edible marijuana, while 36 percent said they're equally dangerous. Eleven percent said edible marijuana is more dangerous than alcohol, and 4 percent said neither is especially dangerous.
The poll found some division along party lines -- Democrats tended to say alcohol is more dangerous, while Republicans tended to say both alcohol and marijuana are equally dangerous. Independents fell in between. But no more than 15 percent of any group said they think marijuana is more dangerous than alcohol.
Evidence shows that those who say alcohol and pot are equally dangerous are most likely overestimating the hazards of weed. One study has shown that a person would have to consume 20,000 to 40,000 times the THC in one joint to die from a marijuana overdose.
Other polls suggest that when push comes to shove, Americans do see alcohol as the greater danger. A Pew Research Center survey conducted in February found that about two-thirds of Americans think marijuana is less harmful to society and less harmful to people's health than alcohol. That poll didn't allow respondents to say that both substances are equally harmful unless they volunteered that answer.
In the new HuffPost/YouGov poll, 45 percent of Americans said they have smoked marijuana, while 22 percent said they have eaten an edible marijuana product.
The HuffPost/YouGov poll was conducted June 6-9 among 1,000 U.S. adults using a sample selected from YouGov's opt-in online panel to match the demographics and other characteristics of the adult U.S. population. Factors considered include age, race, gender, education, employment, income, marital status, number of children, voter registration, time and location of Internet access, interest in politics, religion and church attendance.
The Huffington Post has teamed up with YouGov to conduct daily opinion polls. You can learn more about this project and take part in YouGov's nationally representative opinion polling. Data from all HuffPost/YouGov polls can be found here.
Before You Go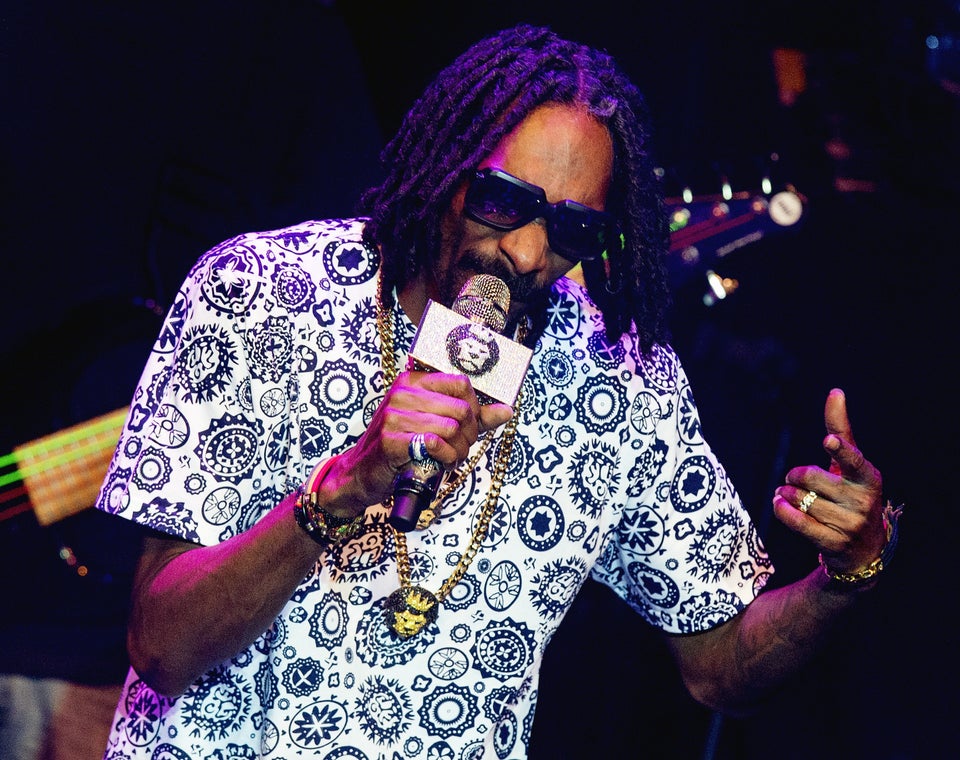 Top 50 Most Influential Marijuana Users
Popular in the Community