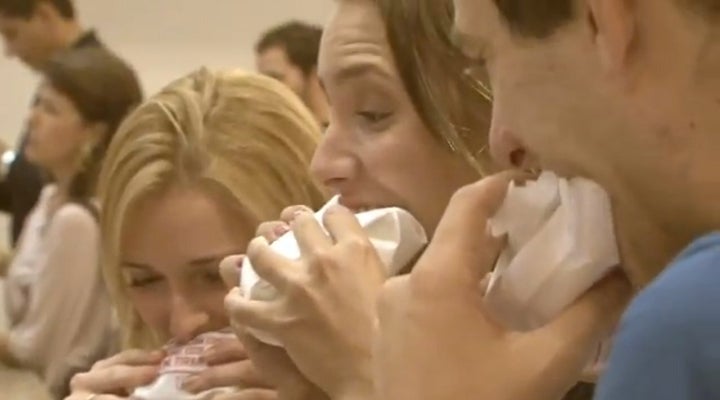 Edible packaging for food is an idea that's been tossed around for quite some time. At the start of the year, Harvard scientists announced they'd developed a WikiCells, "novel edible forms" that could be used to wrap, bottle and otherwise package food and take on the flavor of whatever they contained.
Now, a Brazilian burger chain called Bob's has introduced an ad campaign that features edible wrappers for its burgers. The wrappers, which look like their normal paper-based counterparts, were supplied by ad agency NBS. It's unclear if they were made with WikiCells or a similar product.
The ad's premise is that Bob's burgers are so good, customers can't wait to unwrap them before chowing down. Some diners featured in the video seem confused by the packaging, but the chain said the campaign was so successful that none threw it out.
The serving of edible wrapping appears to be a one-time event for the chain, but edible paper it may be the way of the future. In April, The Guardian wrote that two U.S. companies were vying to bring edible packaging to the U.S. market. One of them is the team that created WikiCells. The other is Indiana-based firm MonoSol, which already uses its brand of casing technology in dissolvable pods of washing detergent. Both firms plan to introduce food products in the near future.
Some U.S. companies are already serving food in edible packaging. Coolhaus, an L.A.-based ice cream business with trucks in several cities, serves up ice cream sandwiches in edible wrappers.
Watch Bob's ad featuring edible packaging in the video below.
Related
Before You Go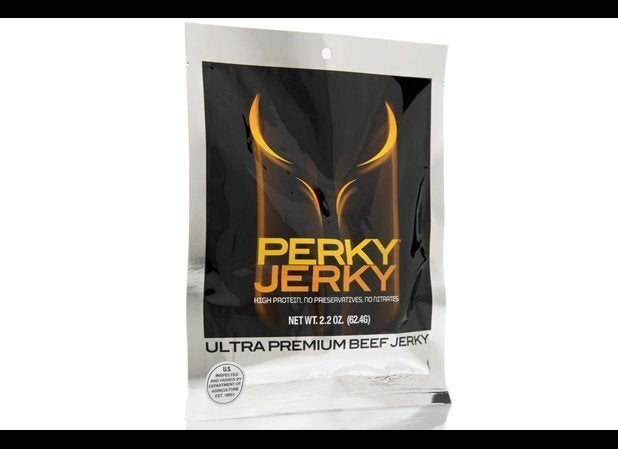 Strangest Packaged Foods