Windsor told ABC News that her first thoughts were about Thea Clara Spyer, her partner of 42 years and the woman whose death in 2009 would highlight injustices that married same-sex couples faced under DOMA. When Spyer passed away two years after their marriage -- which was officially recognized in the state of New York, where they lived -- the federal government refused to recognize their union. Because of DOMA, Windsor was subjected to hefty estate taxes that wouldn't have been levied on a heterosexual couple. Though this was the argument at the core of Wednesday's decision, Windsor told Sawyer that money was never the real issue.
"One of the things I felt did not have to do with the money but had to do with … with my country is not giving dignity to this beautiful person I lived with," Windsor said. "And today, my country gave dignity and appreciated who she was."
Windsor said she took a moment to share the triumph with Spyer.
"I looked at her picture and I said, 'Honey, it's done!'" Windsor told Sawyer. "I know what she would say, she would say, 'You did it, honey!"
Windsor also predicted that Wednesday's ruling would mark the "beginning of the end" of institutionalized, anti-gay policies around the nation.
Before You Go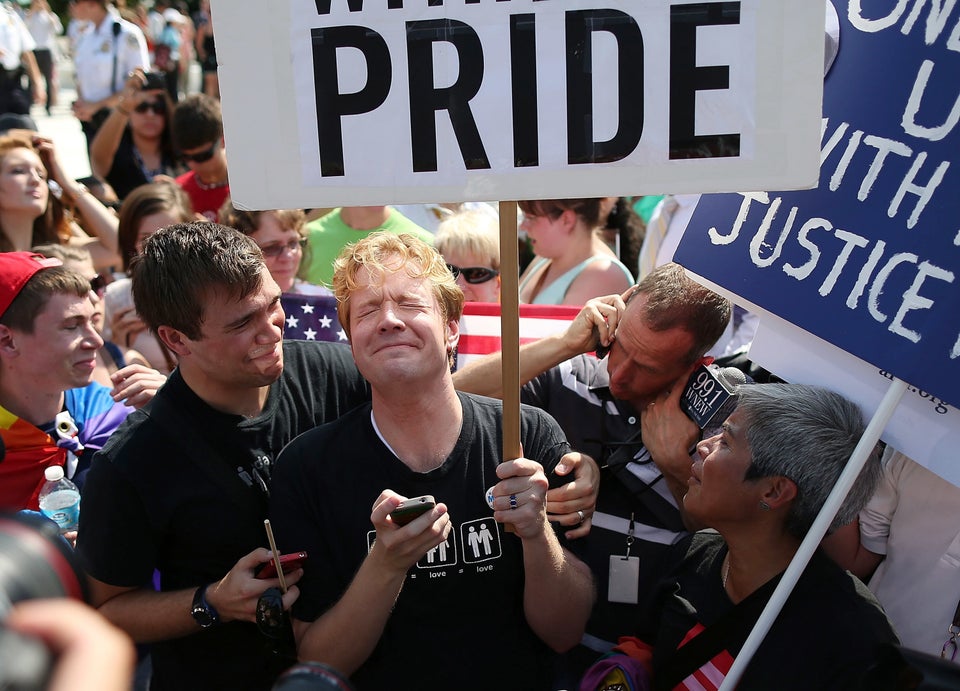 SCOTUS Decisions On Prop 8, Defense Of Marriage Act
Popular in the Community