Edith "Edie" Windsor, who is 83 years old, spent Friday afternoon in a conference room at her lawyers' offices in Manhattan waiting to hear whether or not the Supreme Court would take her case.
To pass the time, she read a book she'd brought with her, a selection of essays about the Constitution by E.L. Doctorow. "I'm this person who believes in the Constitution," Windsor said. "I believe in the Supreme Court, and I do expect justice."
Windsor also likes to be prepared for whatever life brings. In more than 40 years with her late wife, Thea Spyer, Windsor never imagined she would sue the federal government, but then Spyer died and Windsor was hit with a federal estate tax bill of more than $363,000 on Spyer's estate. If Windsor had been married to a man, the inheritance would have been tax-free and Windsor would not have owed the federal government anything.
"I was anguished about the money, but it was more about the indignation," Windsor recalled last summer, after her lawyer had petitioned the Supreme Court to hear her case. "The government was not recognizing us, and we deserved recognition."
Now, Windsor's case is set to make history. On Friday, the Supreme Court announced that hers is one of a pair of cases it will hear on same-sex marriage. A decision is expected by next June.
Windsor's case challenges the constitutionality of the Defense Of Marriage Act, the 1996 law signed by then-President Bill Clinton that defines marriage as the legal union of one man and one woman. Windsor and Spyer were married in 2007 in Canada, and while New York recognized the marriage, the federal government -- because of DOMA -- did not.
In June, a New York district court sided with Windsor. At the time, neither she nor her lawyer knew if Windsor would live long enough to hear a final ruling or if the case would ever reach the highest court.
If the court overturns DOMA, it will be a resounding victory for gay rights activists who have fought for years to tear it down. And while many were celebrating the news Friday afternoon that the Supreme Court would finally step into the long running fight to legalize same-sex marriage, the outcome is still far from certain.
Most of this anxiety centers around the case the court agreed to hear along with Windsor's, which concerns Proposition 8, a state ballot measure in 2008 that barred same-sex marriage in California. The following year, lawyers Theodore B. Olson and David Boies brought a lawsuit arguing that California's voters had violated the U.S. Constitution when they overrode an earlier state Supreme Court decision to legalize same-sex marriage.
"I'm not thrilled," said Katherine Franke, a professor of law at Columbia Law School, where she directs the Center for Gender and Sexuality Law. "I would have preferred they took the Windsor case alone."
Windsor's case, Franke explained, asks the court a relatively narrow question: whether the federal government can override states' decisions about same-sex marriage laws. The argument against Prop 8, on the other hand, centers around whether people have a fundamental, constitutional right to marriage. Franke, like many other activists, has worried that it is too soon for the Supreme Court to deal with such a broad reaching question when the public opposition to same-sex marriage in the South and parts of the Midwest is still strong.
But on a conference call organized by the American Foundation for Equal Rights, Olson dismissed that argument outright.
"We have never agreed with those concerns," he said. In fact, Olson continued, the record on this case is so "complete," that "if the issue of marriage equality was going to be before the Supreme Court," his case "should be a part of it because it has a vastly well-developed evidentiary record."
Evan Wolfson, the executive director of Freedom To Marry, a national group that advocates for same-sex marriage, agreed that the two cases should be considered together.
"The Supreme Court is now going to get a chance to deal with the extraordinary unconstitutional and unfair denial of marriage and disrespect of lawful marriages," he said. "There's no point in debating over things that are now moot."

The Supreme Court's selection of both cases is still difficult to read into. "It might mean that they're prepared to move in favor of marriage equality," said Michael J. Klarman, a professor at Harvard Law School.
But even if the court bans same-sex marriage, Klarman continued, "I don't think that means it's the end of the road for gay rights because all that will happen is that you'll have to fight it out state by state. In some ways, we need to keep in mind that losing in court can be inspirational to social reform movements."
One group pleased that the Supreme Court had taken up the Proposition 8 case is the National Organization for Marriage, the group leading the march against the legalization of same-sex marriage.
"We believe that it is significant that the Supreme Court has taken the Prop 8 case," said John Eastman, NOM's chairman said in a statement on Friday. "We believe it is a strong signal that the Court will reverse the lower courts and uphold Proposition 8."
"It's a strong signal that the justices are concerned with the rogue rulings that have come out of San Francisco at both the trial court and appellate levels.
For the time being, Windsor is keeping her eyes on the battle ahead. "I've been eager," she said. "I'm the youngest in my family and the littlest one always gets pushed around a lot, so I'm strong."
Sam Stein contributed reporting to this article.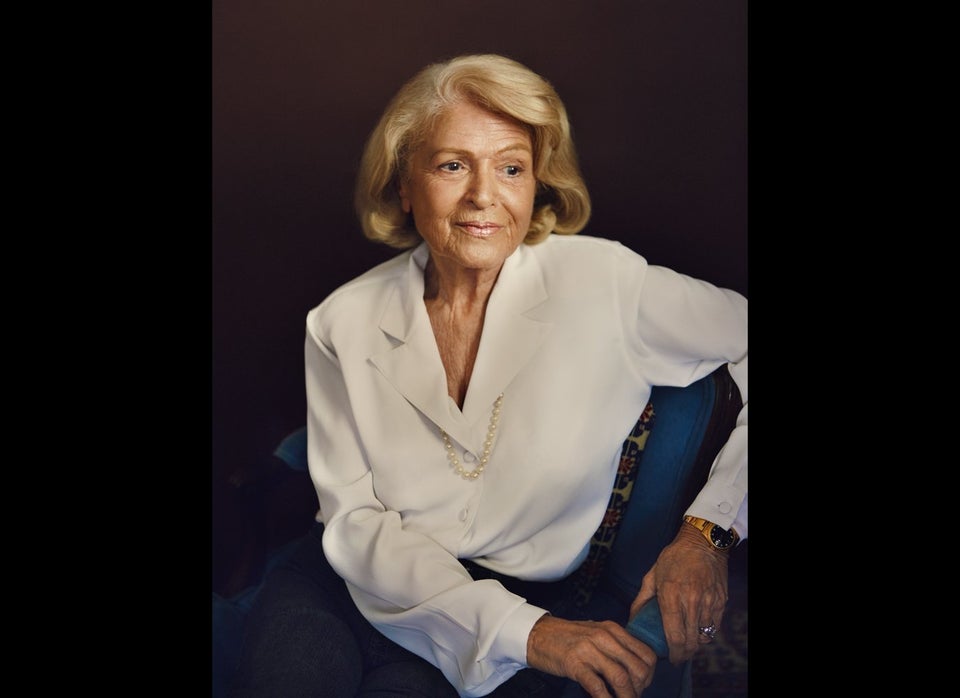 Edith 'Edie' Windsor
Popular in the Community