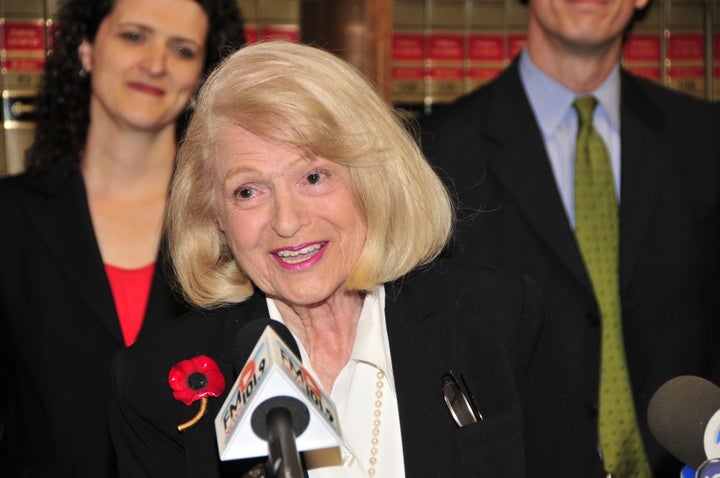 On Monday, lawyers filed a petition on behalf of Edith "Edie" Windsor, an 83-year-old lesbian from New York, asking the Supreme Court to review her case, thus bypassing a second round in the 2nd Circuit Court of Appeals, where the case is scheduled to appear next. Earlier this month, the Obama administration asked the high court to review two other cases challengingDOMA's constitutionality. With Windsor's petition, there are now three cases, from three of the most significant gay marriage states, that could challenge DOMA at the Supreme Court as early as next spring, if the court consents to hear them.
Windsor sued the government in 2010, after the death of her partner of more than 40 years forced Windsor to pay more than $363,000 in federal estate tax on her partner's estate.
Windsor and Thea Spyer were married in 2007, in Canada, and while New York recognized the marriage, the federal government did not. When Spyer got sick, she chose to leave her entire estate to Windsor. Had Windsor been married to a man, she would not have had to pay any estate tax, according to court documents; therefore, her suit argues, DOMA violates the equal protection clause of the U.S. Constitution.
On June 6, the New York District Court sided with Windsor. Last month, Mayor Michael Bloomberg and City Council Speaker Christine Quinn filed a joint amicus brief in support of Windsor.
Federal courts in California, Massachusetts and New York have now held that DOMA is unconstitutional, each on different grounds. In 2011, President Barack Obama announced that the U.S. Department of Justice would no longer defend its constitutionality.
Roberta Kaplan, Windsor's lawyer, said that Monday's petition to speed the lawsuit's movement through the courts was due in part to her client's age and health. On June 13, after the Bipartisan Legal Advisory Group filed a notice of appeal, Windsor filed a motion to expedite the latest appeal.
Kaplan explained to HuffPost, "Edie and Thea were together for more than four decades and truly lived the words 'in sickness and in health, until death do us part.' Solely because of DOMA, Edie had to pay more than $363,000 in federal estate tax, which is one of the most significant adverse impacts of DOMA. Edie, who just turned 83, suffers from a chronic heart condition. The constitutional injury inflicted on Edie should be remedied within her lifetime."
In the petition to the court, the lawyers argued that the case is a straightforward example of how DOMA financially impacts married same-sex couples.
This is a developing story. Check back for updates.
On the phone Monday, Windsor told The Huffington Post that she never dreamed her lawsuit would get this far. At family breakfasts, Windsor said, two 10-year-old cousins have started asking her every morning, "Is it in the Supreme Court?"
"I tell them, 'We don't know yet. Not today. But we hope we will be there, and I'll let you know when,'" Windsor said.
When U.S. District Court Judge Barbara Jones ruled in Windsor's favor last month, Windsor said she walked around, looking at all the photographs of Spyer displayed on the walls of her New York home.
Windsor said she was thrilled about how wide-reaching the implications of her case could be for other same-sex couples. But her first reaction was, "I need to tell Thea immediately," she recalled. "So I walked around, looking at the pictures and I said, 'Oh honey, look what's happening.'"
Before You Go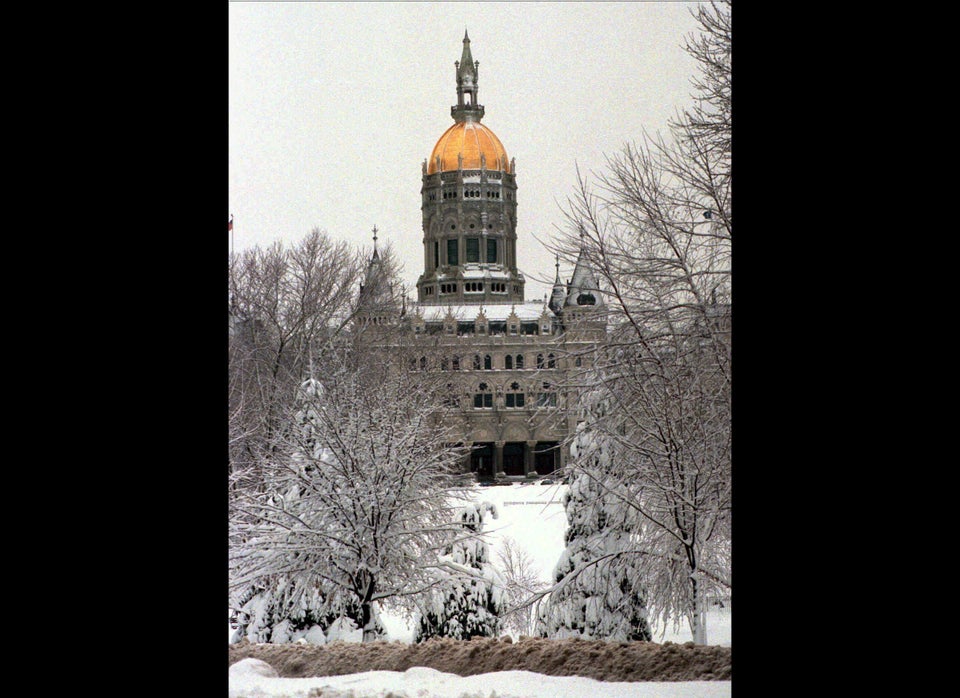 Gay Marriage In The United States
Popular in the Community