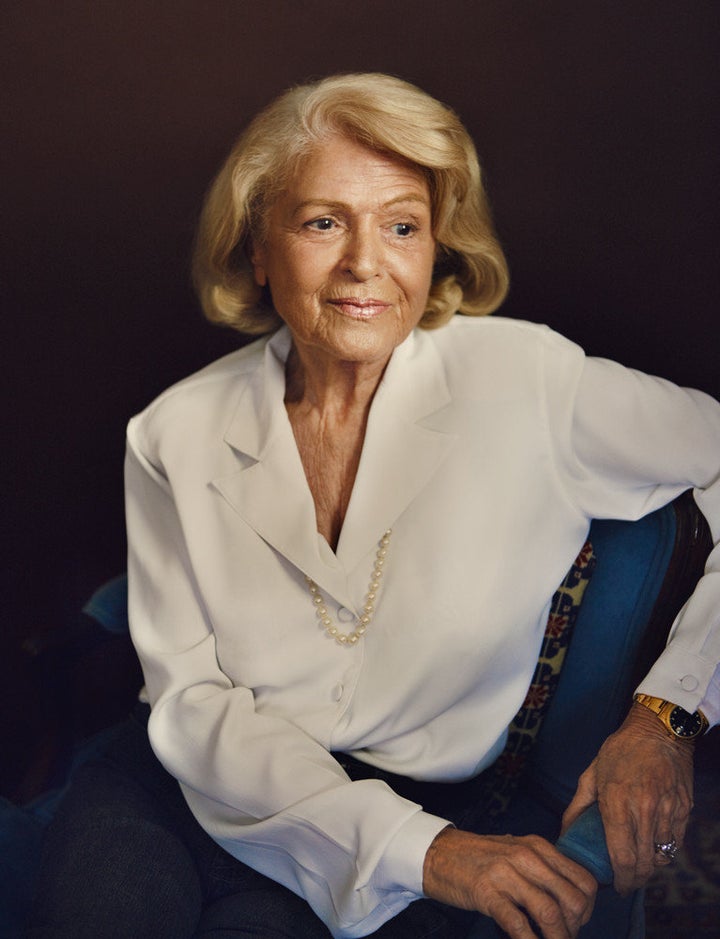 Edith "Edie" Windsor, 83, never really thought she would be suing the government. But just to be safe, she and her late wife, Thea Spyer, always kept extensive records.
"We needed to make sure that everything was perfectly well defined and in order," Windsor said. "Because I had no idea that this might happen, and yet all our lives we knew that it was going to happen."
When Spyer died, she left her entire estate to Windsor. But because the federal government did not recognize their marriage under the Defense of Marriage Act, Windsor was hit with a bill for $363,000 in federal estate tax. If Thea had been a Theo, Windsor likes to say, she would have received her spouse's estate tax-free.
Like a handful of other plaintiffs across the country, Windsor is now hoping the U.S. Supreme Court will take her case in order to overturn DOMA, the 1996 law signed by President Bill Clinton that defines marriage as the legal union of one man and one woman. As more states have legalized same-sex marriage -- leading to more than a dozen suits challenging the constitutionality of the federal law -- and public opinion continues to shift in favor of expanded gay rights, legal experts expect a ruling from the high court to come soon. But at 83, with a heart condition, Windsor is not sure it will be soon enough.
On June 6, the U.S. District Court for the Southern District of New York sided with Windsor. This week, her lawyers filed a petition asking the Supreme Court to take her case and let her skip what would be the usual next step of going before the U.S. Court of Appeals for the 2nd Circuit. This is the second attempt by Windsor's legal team to speed up the case. On June 13, after Congress' Bipartisan Legal Advisory Group filed a notice of appeal to the 2nd Circuit -- Congress has defended DOMA ever since President Barack Obama decided his Justice Department would not -- Windsor filed a motion to expedite that appeal.
Windsor's lawyers -- many of them from the American Civil Liberties Union's Lesbian Gay Bisexual and Transgender Project -- argued in their Supreme Court petition that her case is the best vehicle for challenging DOMA because it is so clear that Windsor suffered financially as a direct result of the policy.
Attorney Roberta Kaplan said in a statement Monday, "Edie and Thea were together for more than four decades and truly lived the words 'in sickness and in health, until death do us part.' Solely because of DOMA, Edie had to pay more than $363,000 in federal estate tax, which is one of the most significant adverse impacts of DOMA. Edie, who just turned 83, suffers from a chronic heart condition. The constitutional injury inflicted on Edie should be remedied within her lifetime."
In a way, Windsor said, that estate tax bill gave her a reason to live. After Spyer's death, Windsor had a heart attack and was very ill. "My feeling was, we had a wonderful life together and I could die now," she said.
But once she decided to sue the government, arguing that DOMA is unconstitutional because it violates the equal protection clause, she had fresh motivation to keep going, even without the woman she describes as the love of her life. "Once I started the pursuit of this, it did become a reason for living, a great reason for living," she said in a recent phone interview with The Huffington Post from the Hamptons home she once shared with Spyer.
The two women met in 1965 at a West Village restaurant where lesbians went on Friday nights, Windsor recalled, and were engaged in 1967. Windsor was a computer systems consultant for IBM, and Spyer was a clinical psychologist. They finally wed in Toronto in 2007, just two years before Spyer died after years battling advanced multiple sclerosis. Their New York Times wedding announcement served also as a coming-out announcement to many friends and colleagues whom they'd never told about their relationship.
Since Windsor first filed suit in 2010, the fight for marriage equality has advanced, with New York state legalizing same-sex marriage, the Obama administration declaring it would no longer defend DOMA, and the president announcing his personal "evolution" on same-sex marriage in an interview on ABC News. But the estate tax bill and the financial difficulties she faced from liquidating assets to pay it off still infuriate Windsor.
"I was anguished about the money, but it was more about the indignation," Windsor recalled. "The government was not recognizing us, and we deserved recognition."
If the Supreme Court accepts Windsor's case -- or any of the other cases challenging DOMA -- it could be heard as early as next spring. The justices could also choose to hear another, potentially broader-reaching case: a lawsuit challenging Proposition 8, the 2008 California ballot initiative that defines marriage as between a man and a woman.
Katherine Franke, a professor at Columbia Law School and director of the Center for Gender and Sexuality Law, hopes the Supreme Court chooses to hear one of the DOMA challenges, which ask the court a relatively narrow question: whether the federal government can override states' decisions about same-sex marriage laws. In contrast, the argument against Prop 8 is that people have a fundamental, constitutional right to marry.
"I think putting that argument off until longer is a good idea," Franke said. As activists learned in the civil rights battles of the 1960s, she noted, "If the litigation gets out ahead of where the people are, the backlash can set us back even further than the victories could take us forward."
While the country has made broad strides on gay rights over the past decade, there is still strong opposition in many areas, such as North Carolina, where citizens recently voted for an amendment banning same-sex marriage by a broad majority.
But for Windsor, the potential backlash is far from her mind. "All those years, we never dreamed that we would question the law like this," Windsor said. "But at Pride [New York City's Gay Pride parade], people kept stopping me on the street and thanking me. I'm really thrilled out of my skull that I could do this."
See a slideshow of photos featuring Edie Windsor and her late wife, Thea Spyer: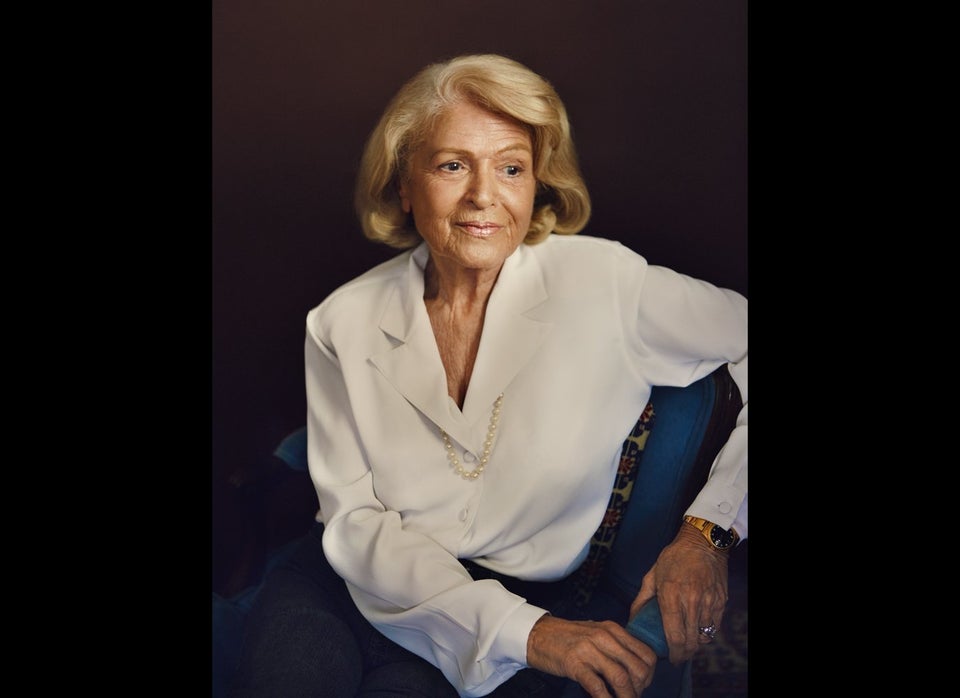 Edith 'Edie' Windsor
Popular in the Community