Defense of Marriage Act (DOMA) plaintiff Edie Windsor dropped by HuffPost Live this week, speaking at length about her history-making legal victory as well as her plans for the future.
In the wake of U.S. Supreme Court's 2013 ruling, Windsor and her attorney Roberta Kaplan said they'll now focus their efforts on homeless lesbian, gay, bisexual and transgender (LGBT) youth.
"A lot of them are kids who came out with joy, with everybody else coming out, and they were thrown out of their homes," Windsor said.
Added Kaplan: "We won an important battle. But we now have to turn our attention to the people in our community who are needy and do not have the resources that we have here in New York City … it's time, long overdue, to direct the attention of our community to those people."
On June 2, Windsor appeared at a rally in support of homeless LGBT youth at Washington Square Park in Manhattan. That event was organized by New York's Ali Forney Center, a homeless shelter and advocacy organization for LGBT teens and young adults.
Before You Go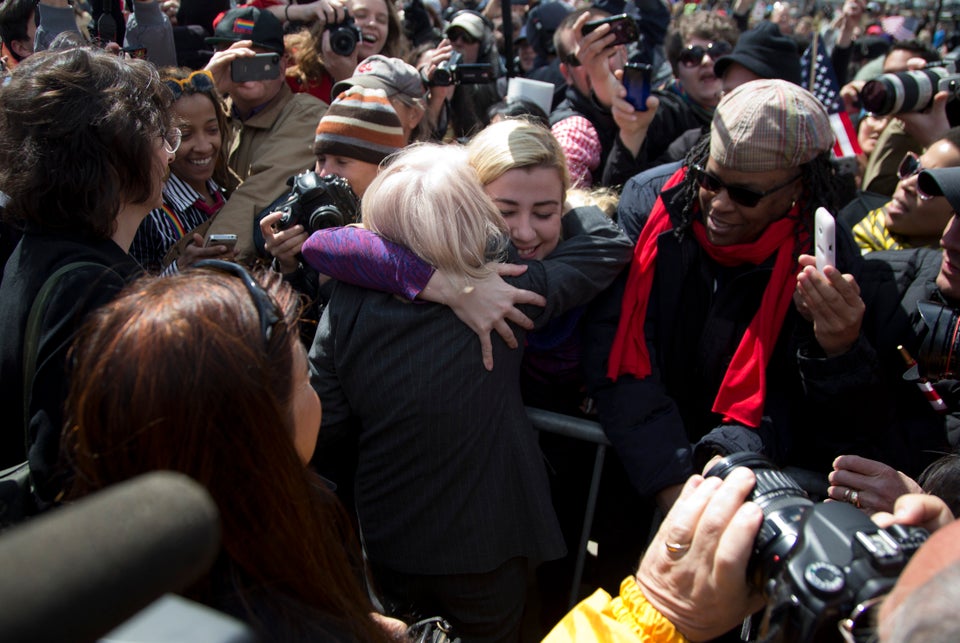 DOMA