It's been quite a year for Edie Windsor, and now, the Defense of Marriage Act (DOMA) plantiff is capping off her many accomplishments by coming in third place in Time magazine's 2013 "Person of the Year" poll.
Taking top honors this year was Pope Francis, who also graces Time magazine's cover.
Windsor said she was "honored" by the results but nonetheless stressed that she was "just one person who was part of the extraordinary and on-going fight for marriage equality for all our families" in a press release.
The gay community is my 'person of the year' and I look forward to continuing to fight for equal rights and educate the public about our lives alongside my gay brothers and sisters and our allies. Even without taking the 'Person of the Year' even being in the top 5 is an extraordinary way to end a year that has been historic for all of us and truly spectacular for me and gave me the chance to tell my story via Time through an interview and audio interview with photo slideshow. Thea would be thrilled, proud and so happy to see what we have all accomplished together.
To commemorate the occasion, Time magazine is also featuring an extensive profile on Windsor, who they call "the unlikely activist." Check out that profile here.
In addition, you can check out Windsor's newly-launched official website here.

Before You Go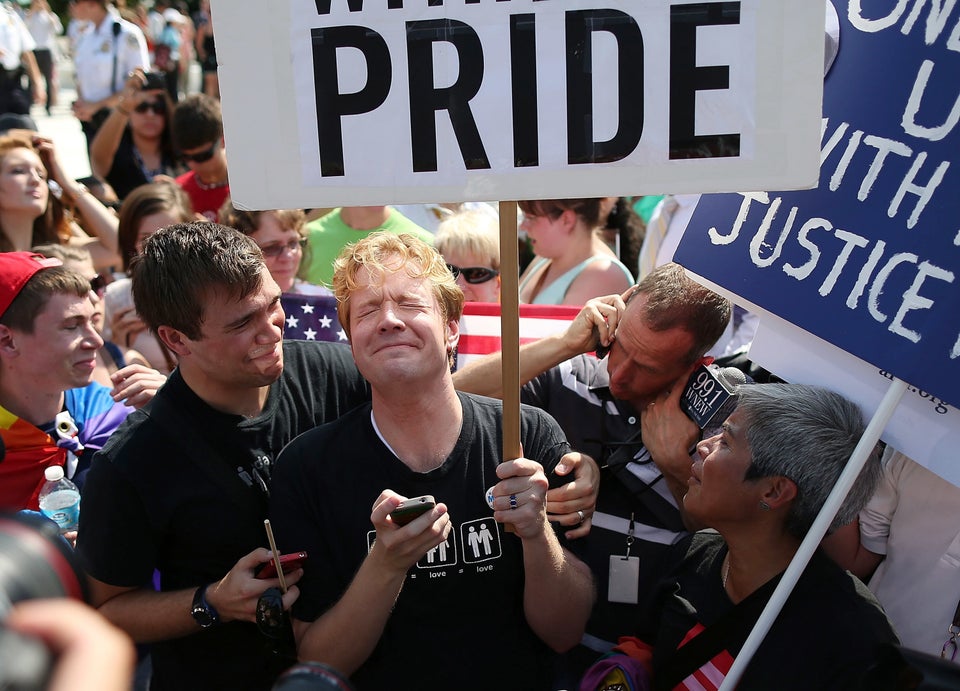 SCOTUS Decisions On Prop 8, Defense Of Marriage Act
Popular in the Community