*Scroll down for the complete slideshow from LIFE.com*
In 2007, we launched on this site a column called Lets' Bring Back -- which has, over the past three years, celebrated hundreds of forgotten-yet-delightful fashions, pastimes, objects, and personalities.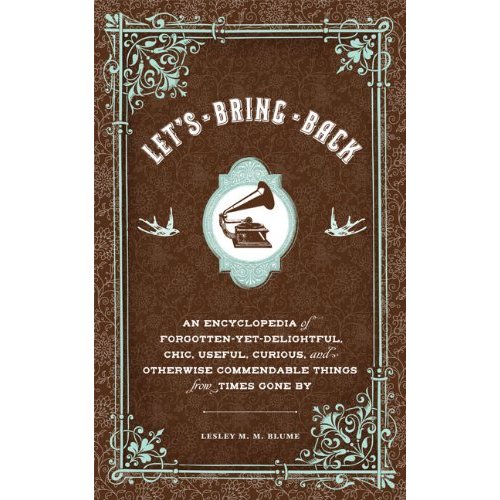 Many of these tastemakers, designers, and muses are now unjustly fading from public memory. Once you've spent some time with them, you'll agree that each of these women deserves to remain in the limelight.
After all, fashion is fleeting, but true style glimmers forever.
Our first ICON OF STYLE profile on performer Josephine Baker created quite a splash, and then many of you "met" brilliant hat designer Lilly Daché, our second ICON OF STYLE subject. Our third subject, Surrealist designer Elsa Schiaparelli, was once as dominant in the fashion industry as her then-rival Coco Chanel. This past weekend, we celebrated screen siren and war heroine Marlene Dietrich. And earlier this week, the world's first supermodel, Suzy Parker, activist heiress Nancy Cunard, and the Marchesa Casati, artists' muse and high priestess of eccentricity, resurfaced to dazzle the masses.
Since this is Halloween weekend, we thought this would be the perfect time to showcase a costume designer. However, Edith Head is no run-of-the-mill Hollywood costumer: many argue that she is the most important and famous costume designer of all time. Responsible for some of the most memorable film wardrobes in history (her credits included Vertigo, Sabrina, and Sunset Boulevard, to name but a few), Head was nominated for dozens of Oscars throughout her career.
For millions of American women, Edith Head became the authority on what was chic, what was of the moment, and how to wear it: she was every bit as influential as her fashion editor counterparts in New York City.
She also dispensed her advice to women across the country through newspaper and magazine articles, radio and television shows, and two bestselling books. Read her savvy, still-relevant bon mot-like tips below.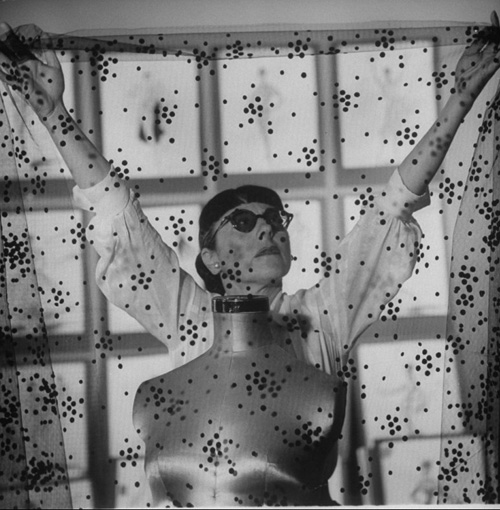 The following excerpt is from Let's Bring Back (Chronicle Books, November 1):
Legendary costume designer, Ms. Head--aka the "Dress Doctor"--was as glamorous as the stars she dressed, and she dressed countless major Old Hollywood stars in some of their most memorable roles. If you loved Grace Kelly's iconic look in Rear Window or Audrey Hepburn's lavish wardrobe in Funny Face, one of Hollywood's ultimate fashion movies, take your hat off to Edith.
The winner of eight Oscars (she was nominated for an astonishing thirty-four), Ms. Head also had a heavy appetite for glamour and absolutely heaped it on the stars of Notorious, All About Eve, and over four hundred other films. ("I've designed films I've never seen," she once admitted.)
On the flamboyance of the times, Ms. Head once described Old Hollywood as a "Barnum & Bailey World," filled with gold bathtubs, ermine bathrobes, and film actresses draped in satins and minks. "I caught the flavor and the fever," she recalled.
Ms. Head's snippets of advice and witticisms were as closely heeded as those attributed to Coco Chanel, and they remain relevant today:
• "You can have anything you want in life if you dress for it."
• "Life is competition; clothes gird us for the competition."
• "The cardinal sin is not being badly dressed, but wearing the right thing in the wrong place."
• "Your dresses should be tight enough to show you're a woman and loose enough to prove you're a lady."
• "Clothes not only can make the woman; they can make her several different women."
• "I say sacrifice style any day for becomingness."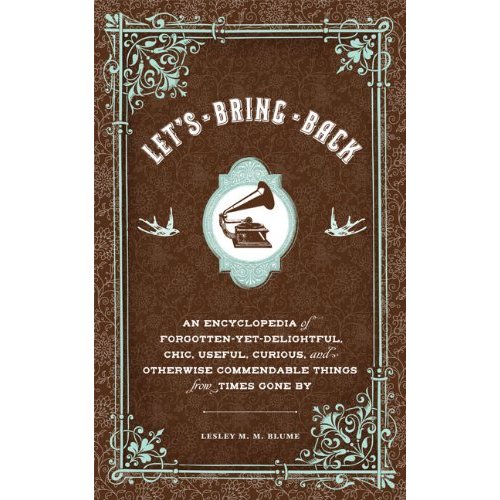 Follow Let's Bring Back on Twitter: @LetsBringBack
For publicity inquiries, please contact April Whitney at Chronicle Books: April_Whitney@chroniclebooks.com