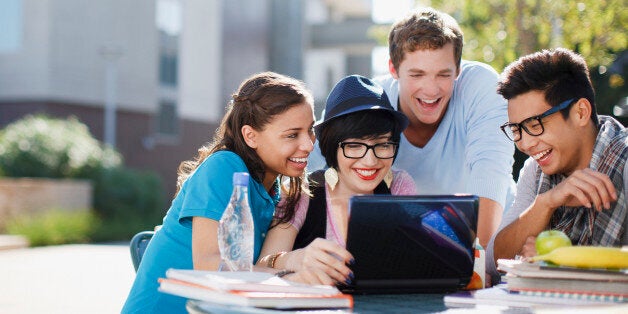 Do you want to be an editor-at-large for The Huffington Post on your campus? Here's your chance!
We're searching for ambitious college students with an obsession for news and a deep desire to understand and help shape the way the Internet is changing, while bringing a deeper focus to the lives and perspectives of college students everywhere. Our editors-at-large help spread the word on their campuses about blogging opportunities with HuffPost, creating a unique opportunity for students to have their voice heard by millions worldwide. We'd like to be more connected with students, and through your everyday experiences, social media networks and campus activities, you and your peers can direct and shape the conversation online.
At HuffPost, we've had a long history of featuring college students' voices on our site and on HuffPost Live. We've highlighted your take on everything from the latest political issues to the newest iPhone, along with an array of personal topics that touch your daily lives.
If you're an undergraduate student excited about building your network and connecting people and content on your campus, please submit your information through the link below.
The application will close at 11:59 pm on May 31, 2014. We look forward to reading your submissions!
Click here to apply for the editor-at-large position.
Feel free to email campusEAL@huffingtonpost.com for any related questions.
Popular in the Community