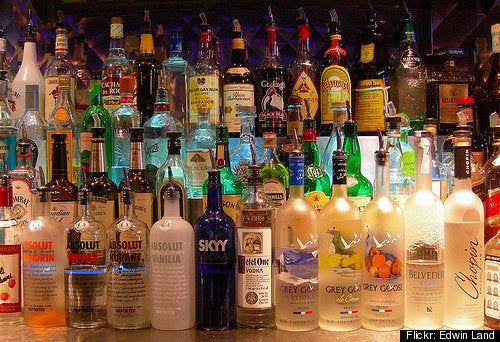 While everyone should have dinner in Times Square at least once, it's nice to to go somewhere special every now and then. The editors at HuffPost's New York office wanted to help you out by sharing some of their fondest haunts that we generally keep to themselves (don't tell!).
Best Haven for Coffee Snobs: Gorilla Coffee
97 5th Ave., Brooklyn
Gorilla Coffee has, hands down, some of the best coffee we've ever tasted. It's brewed in small batches, so it always tastes fresh, and it's delightfully strong. As a bonus: it's fair trade, organic, and independently owned. So feel good about yourself as you grab a coffee on your way to Prospect Park.
Don't care for coffee? Try one of their Chai Lattes - it's like drinking a pumpkin pie.
Best Vietnamese Vegetarian: Lan Cafe
342 E 6th St., NYC
This is not a place to go for ambiance, or for quick service. But if you want some of the best summer rolls in the city, you find them there - fresh, well rolled, and out and out tasty. Add Vietnamese sandwiches, hot noodle dishes, and some of the best vegan "meats" you'll ever taste, and you see what a gem this is. Better yet: it's pretty cheap.
Best Surprisingly Cheap Thai Food: Song
295 5th Ave, Brooklyn
When into Song and see its Neon lit bar, concrete floor, and DJ, you might find yourself thinking, "Can I afford to eat here?" The answer is unequivocally yes, as their tasty thai curries and smoked fried rice are super affordable. Where else can you get a lychee martini, and order of spring rolls, and an entree for less than $20?
Best Place to Escape Time Square: Russian Vodka Room
265 W 52nd St, New York
While probably not as hidden as some of the others, it's a great place to get tipsy after seeing a Broadway play. It offers a selection of homemade infused vodkas, including Apple Cinnamon, Horseradish, and Coriander, served in test tube-esque shot glasses. While it may seem a little pricey, we can assure you that one goes a very long way.
Best Place to Confuse Friends from Out of Town: PDT
113 St. Marks Pl., NYC

PDT is accessed by entering through a vintage phone booth located inside Crif Dogs, itself a well-known LES spot known for its deep fried hot dogs. Unlike punk-influenced neighbor, PDT has a classy atmosphere (made quirky by its array of taxidermy) and offers a broad selection of fancy cocktails. And if hunger strikes, you can order from Crif Dogs.
Best Short Rib Burger: Spitzer's
101 Rivington, NYC
A large selection of reasonably priced beers coupled with a number of semi-gourmet comfort foods like truffle mac and cheese and the Hickory Short Rib Burger. What's not to like?
Best Hipster-Free Williamsburg Bar: Lenora's Way
303 Bedford Ave., Brooklyn
Williamsburg is infamous for being a place where hipsters dwell. But if you'd like a break from irony, Lenora's Way is a nice escape. There is a wide selection of fine beers from across the Europe and across the country, it's not too crowded (ever), and it has a wonderful patio.
Best Hole in the Wall Featuring Flamenco Dancers: ñ
33 Crosby St., NYC
Though small, they fit a lot of action into ñ, including flamenco dance performances on Wednesday evenings. But if you're there on another day of the week, you can enjoy a pitcher of Sangria or a Caipirinha (the national cocktail of Brazil) with a selection of delicious tapas. And if you look carefully, you can see that the lampshades are made of Indian Head pennies.
You've heard from our editors, now we want to hear from the you! Email your favorite tucked away places to covernyc@huffingtonpost.com. Please include your name and the reason you like it.
REAL LIFE. REAL NEWS. REAL VOICES.
Help us tell more of the stories that matter from voices that too often remain unheard.