 Forty eight years ago, the Edmund Pettus Bridge was the site of a horrific attack on some 600 civil rights demonstrators, traveling from Selma to Montgomery. When the then Alabama governor George Wallace ordered state and local police to stop the march on grounds of public safety, the group was confronted by authorities armed with billy clubs and tear gas in what infamously became known as "Bloody Sunday."
Today, the Secretary of the Interior Ken Salazar and the Director of the National Park Service Jonathan B. Jarvis declared the bridge a historic landmark, honoring it's significance as a site of a major turning point in the Civil Rights Movement.
The bridge is one of 13 new sites to receive national recognition, including the home of "Uncle Tom's Cabin" author Harriet Beecher Stowe, and is also the location of the annual reenactment of the march.
"From the Civil War to civil rights, to the struggles and accomplishments of women, African Americans and Latinos, these sites highlight the mosaic of our nation's historic past," said Director Jarvis. "We are proud to administer the National Historic Landmarks Program to educate and inspire Americans through their country's rich and complex history."
"For many of us who are familiar with the statute, we know that Section 5 is the main reason why the Voting Rights Act is the most effective civil rights statute we've ever passed in this country," Julie Fernandes, a senior policy analyst at the Open Society Foundations, told The Huffington Post.
Despite the debate surrounding the Voting Rights Act, there is no doubt that the Edmund Pettus Bridge holds special significance in the nation's history, a sentiment Salazar shared in his dedication.
"Today's designations include significant sites that help tell the story of America and the contributions that all people from all walks of life have made as we strive for a more perfect union."
Support HuffPost
Every Voice Matters
Before You Go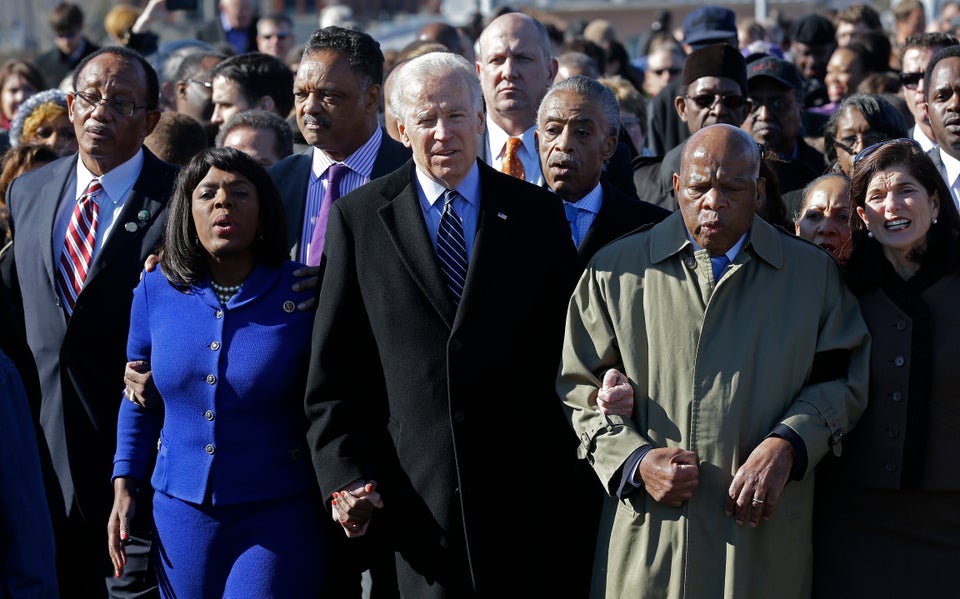 Bloody Sunday Anniversary March
Popular in the Community