Edmund Teske was an understated innovator in the field of photography.His work has been shown at the J. Paul Getty Museum twice, in 1993 and 2004 and is featured in several exhibitions as part of the seminal LA art collaboration, Pacific Standard Time. It seems appropriate that Teske would be found in a variety of exhibitions, given that his off-beat imagery became a visual diary for hip, 60s Los Angeles. Teske was inspired by his forward-thinking circle of friends such as Jim Morrison and the Doors, unconventional filmmaker Kenneth Anger and a slew of other characters that came to represent LA's counterculture.
After toying with various development techniques, he came upon a rather compelling process that Edward Steichen later referred to as "duotone solarization." The technique involves the reversal of negative and positive values that remind one of an x-ray. Teske related the process to the "interplay of natural forces."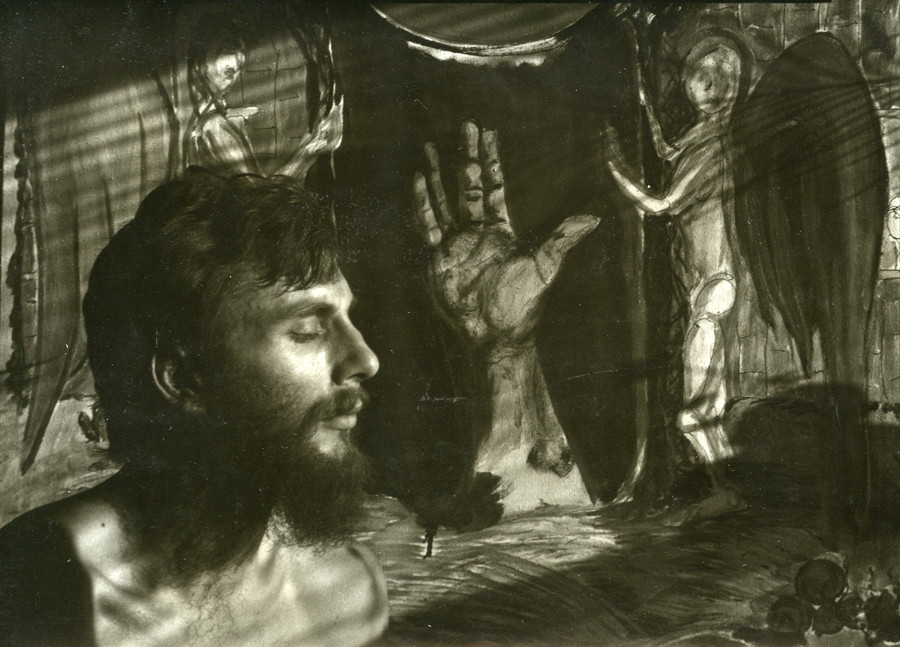 Edmund Teske, George Herms, Topanga Canyon, c. 1960, vintage gelatin silver print, 4.8 x 7", Courtesy of the Edmund Teske Archives and Craig Krull Gallery, Santa Monica, CA
His work with solarization and collage lent itself well to the 1960s LA art scene, where his latest exhibition at Craig Krull Gallery, "Portraits ," draws its material from. The images are surreal photo collages of central figures at the time. Gordon Wagner, George Herms and Walter Hopps all make appearances in Teske's groundbreaking images.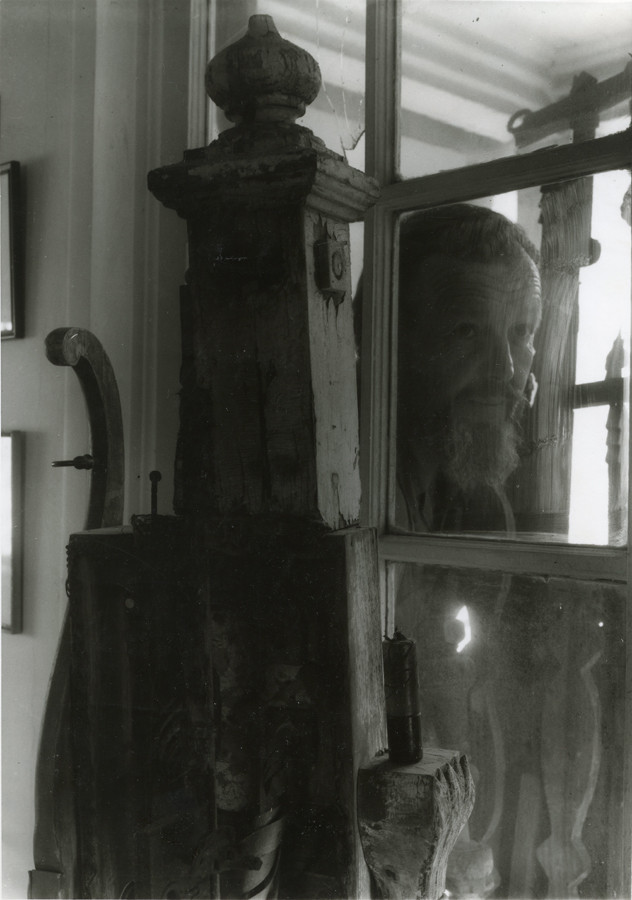 Edmund Teske, Gordon Wagner, c. 1950, vintage gelatin silver print, 7.75 x 7.5", Courtesy of the Edmund Teske Archives and Craig Krull Gallery, Santa Monica, CA
Born in Chicago in 1911, Teske began his career as a photographer more concerned with portraying reality than the free-wheeling experimentation he came to be known for. After Teske moved to Los Angeles in 1943, he started to photograph what would be the beginnings of LA's burgeoning art and music scene.
The photographs that do not explicitly feature overlaying images are strange snapshots that feel timeless, void of context and display a forgotten aesthetic of seamlessly integrating subject into background. Teske passed away in 1996, but his proclivity for experimenting with new techniques will surely transfer over to photographers for generations to come.
"Portraits" begins on December 3rd, 2011 and will be on display at Craig Krull Gallery until January 14th, 2012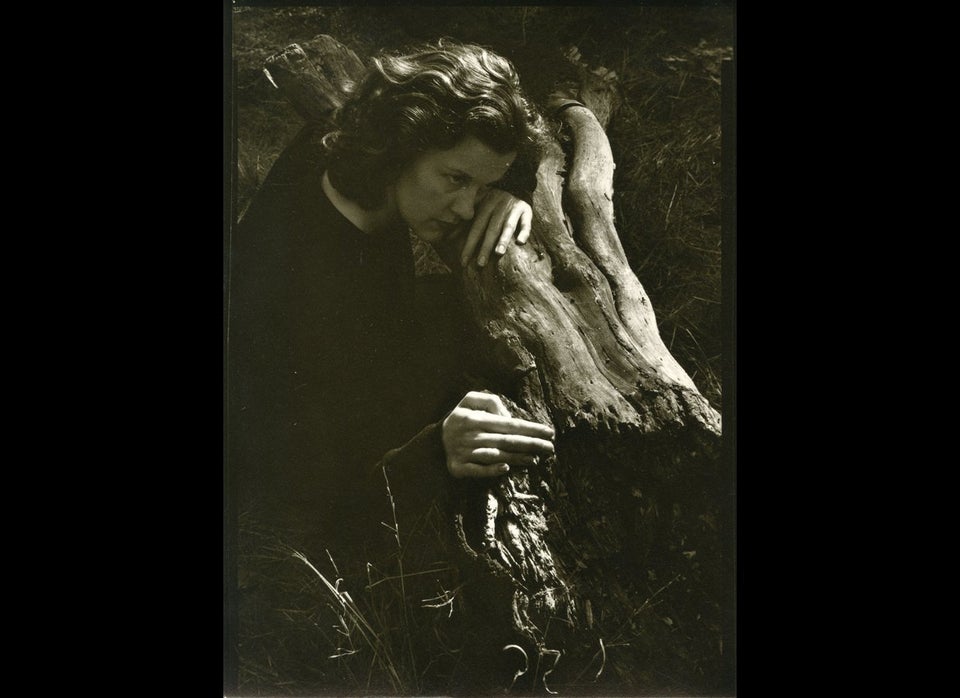 Edmund Teske - Portraits
Related
Popular in the Community