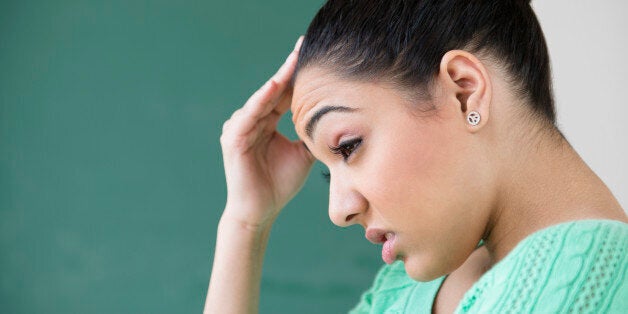 Teachers are losing faith in the Common Core State Standards, the national education guidelines adopted by a majority of states.
According to a poll out today by Education Next, a quarterly education journal from Stanford University's Hoover Institution, 40 percent of teachers said they opposed the Common Core -- more than triple the 12 percent who said they were against the standards in 2013.
Public opposition to the Common Core also has increased. While 65 percent supported the Common Core in 2013, a slim majority -- 53 percent -- expressed approval in 2014. Broken down by party lines, Republicans were much more likely to have switched their opinion than Democrats.
When provided with three statements about the Common Core's mission, many respondents to the Education Next poll were unable to correctly identify which were true or false, as shown below. Teachers had a substantially better understanding of the Common Core.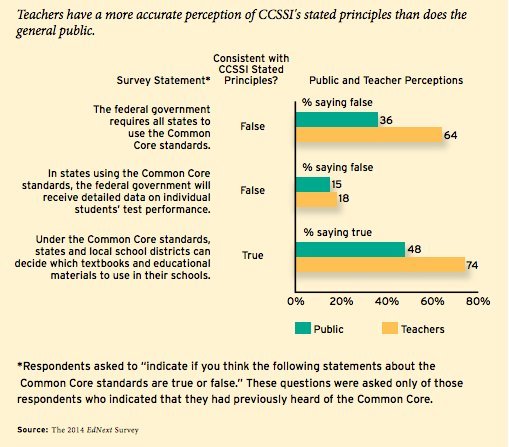 Still, the survey found that respondents were more likely to express support for the ideas behind the standards when the Common Core was not called out by name. The Education Next report concludes that Common Core proponents need to clarify confusion over the initiative.
"The idea of a common set of standards across the country has wide appeal, and the Common Core itself still commands the support of a majority of the public," the Education Next report says. "But proponents probably need to clarify their intentions to the public if they are to keep support from slipping within both the nation's teaching force and the public at large."
Education Next found mixed responses on teachers unions and teacher tenure. The survey found 32 percent of the public supports allowing public school teachers to earn tenure, and half opposed. A recent HuffPost/YouGov survey found 43 percent somewhat or strongly supports allowing public school teachers to earn tenure, with 41 percent opposed.
Poll respondents' mixed views on tenure doesn't mean they think teachers are failing at their jobs. When asked to rank teachers at their local school district, about half of Education Next respondents gave their teachers an A or a B, and gave only 9 percent a failing grade. Teachers had more enthusiasm for their peers, and gave nearly 70 percent of educators an A or a B, as shown below.
The Education Next survey findings were based on feedback from more than 5,000 respondents in May and June. Questions focused on education issues that include the Common Core State Standards, teachers unions and education spending.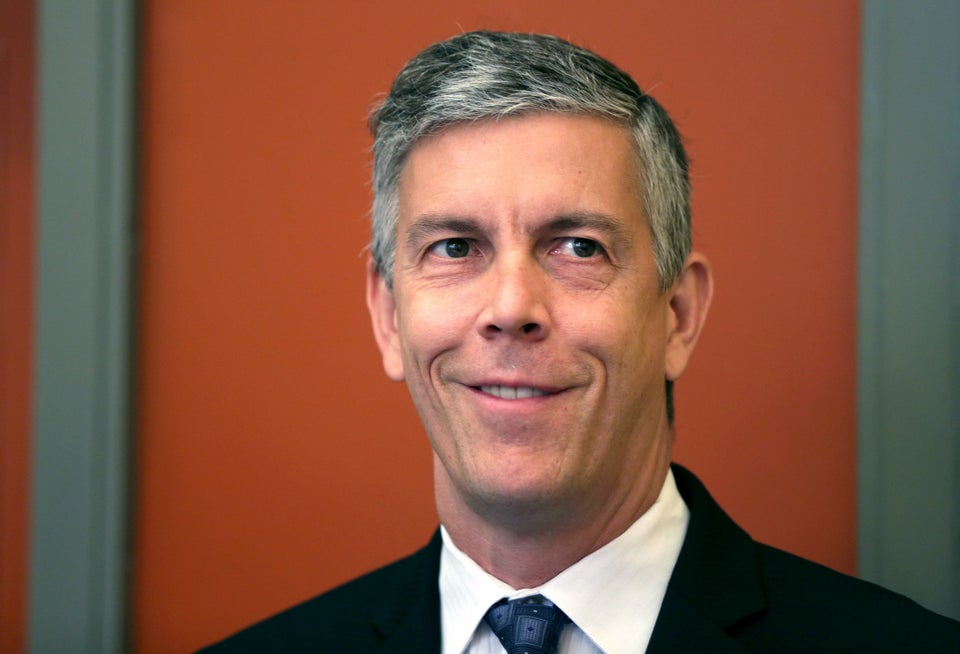 Education Leaders Who Have Never Taught
Popular in the Community