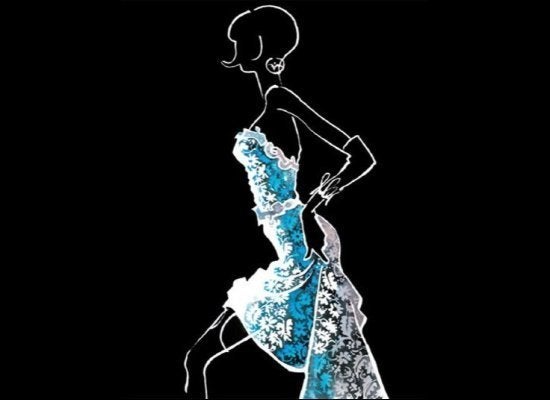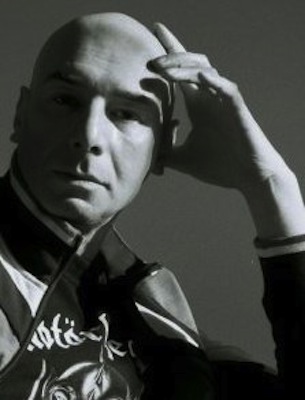 Do you believe in magic? I do, because I have experienced it inside the home of master illustrator Eduard Erlikh.
"My personal must-haves are light and space. In NYC, both are considered an extravagance," declares Erlikh. And indeed, this welcomed luxury is exactly what the visitor experiences when stepping into Erlikh's loft on the Bowery. On a particularly chilly NYC afternoon, I step into his building after the chaos of downtown, and then out of his private elevator. I'm instantaneously transported to another world: a minimalistic, fairy-tale land where things harmoniously sit where they belong, objects in different shades of pigment blend in creative and complimentary combinations and space does not appear to be at the typical premium it is in the Big Apple. Erlikh's passion for color, particularly pink, is evident, but instead of its palette exploding in an overkill of visual stimulation, a few choice pieces of his exquisite illustrations hang over the sofa, in the exact shade of rose that Diana Vreeland was thinking of when she declared, "Pink is the navy blue of India."
The Moscow-born Erlikh is tall, boyishly handsome and dressed in jeans and a red t-shirt when we meet. He wears a red baseball hat, which he alone can manage to transform into a chic accessory, and he speaks in an hypnotizing, soft voice with a lovely Russian inflection. He is the elegant complement to the world he has created with his illustrations, a place where life is always sophisticated and people ever graceful. "He is a master of the moment, and that is why it is impossible to tear your eyes from his works: you fear you might miss something despite being in the midst of the action." Those words, taken from the website of international gallery Lumas, brilliantly describe the feeling one gets while getting lost in his illustrations. The world-famous Lumas recently started selling Erlikh's work -- his illustrations are featured on their homepage -- including pieces from his YSL Safari series and a stunning interpretation of a red Valentino dress. Erlikh's illustrations capture the ethereal quality of fashion, showing us the way these exquisite clothes are meant to be worn.
Over a delicious dinner of champagne and steak frites at a French bistro in the East Village -- Erlikh's treat, he is ever the gentleman -- he talks about his latest ventures: "I did an international image campaign for Clinique, everything from ads to promos, displays and the web." Swedish clothing company KappAhl commissioned Erlikh to create a series of black-and-white images, which will be featured on the facades of over 500 existing KappAhl stores around Europe and permanently displayed on the company's website.
Erlikh discloses that the turning point of his career was when "American Vogue offered me a contract to create images for the magazine. That was an awesome project with crazy deadlines, where I had to create up to 24 full-page images per issue." He continues, "Vogue introduced my work to an international audience and offered me a choice to paint from all the latest designers' collections." From there, Erlikh went on to illustrate for Vogue Germany, Vogue Japan, Vogue Sposa Italia, Madame Figaro Paris, Marie Claire France and Town & Country, to name a few, as well as to design campaigns for Cinzano, Tiffany & Co, Bloomingdales, Coach, the Royalton Hotel, Bloomingdale's and Van Cleef & Arpel, among others. His illustrations of the fashions of Balenciaga, Lanvin, Versace, Dior, Givenchy, Marc Jacobs and Gaultier are the stuff of legends.
About his collaboration with the German-based Lumas, he says excitedly, "Lumas gallery is a huge art thing! They promote and make my images available as limited edition prints all over the world." And indeed, Erlikh is in good company there, among other great visionaries like photographer Michel Comte, architect Zara Hadid, filmmaker Werner Herzog and artist Andy Warhol. All well deserved for a man who started his art education when he was eight because his parents "recognized my interest and talent for visual expression early on -- I was always painting fashions for my school assignments -- and placed me in the Russian Academic Art School" where among his influences at the time was "Toulouse-Lautrec, my favorite painter and illustrator".
Erlikh has also designed costumes for several ballet productions, and in fact the Vienna State Opera Museum organized an exhibition of his work titled Eduard Erlikh and Don Quixote in the spring of 2011. The show featured Erlikh's drawing from the 1992 production of the ballet, choreographed by former Kirov dancer Elena Tchernichova.
Inspiration for Erlikh can come from anything and anyone. From his live models, which are always chosen as much on personality and character as they are for their actual beauty -- "It's just too much work to spend that many hours with a boring person!" -- to shopping trips to the ethnic neighborhoods of the city -- the Indian neighborhood of Jackson Heights served as inspiration for his Bhangra series. Beauty lies in the most unusual places for this artist, both in life and his work. It is undeniable that people are attracted, almost hypnotized, by his images and in his typically unpretentious way, Erlikh admits, "I am thankful for that! It's good to hear that my art lives beyond the glossy pages of the magazine and actually makes someone happy."
These days, there may be a trend towards computer-generated images and a less artisanal approach to illustration, yet Erlikh remains in high demand. So, what is his secret for longevity in this art form? "I guess my technical flexibility as an artist allows me to create very different looks for different clients. Something romantic for Vogue Sposa, the jet-setting look for The Limited or French chic for Madame Figaro Paris. I am interested in fashion as an expressive and sometimes surreal art form." And when asked about elegance Erlikh says, "True elegance, I believe, has nothing to do with the latest designs, but rather is a reflection of a personal style, confidence and self-awareness."
Eduard Erlikh -- his work and his life are the epitome of elegance and his illustrations are the perfect expression of his indisputable sense of style. While we conclude our delicious dinner over one creme brulee and two spoons, with a knowing look Erlikh utters the perfect sentence to end this idillic evening between friends: "The rest of the world can be beautiful, of course, but New York rules forever!"
For a sample of Erlikh's beautiful illustrations, check out the slideshow below.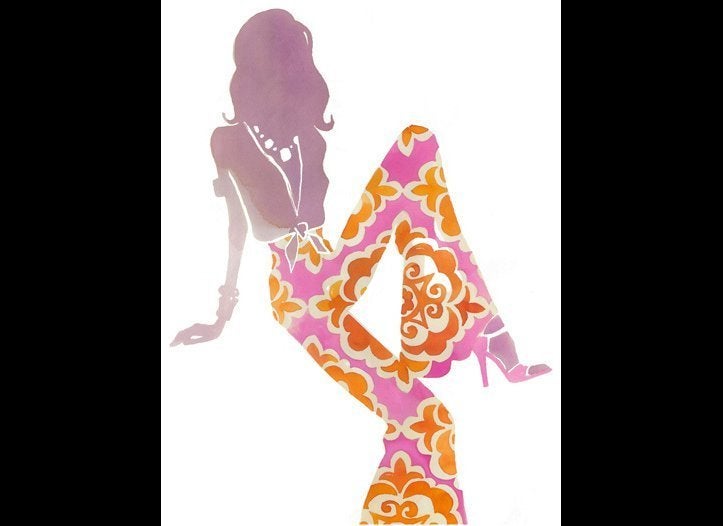 All images courtesy of the artist, used with permission