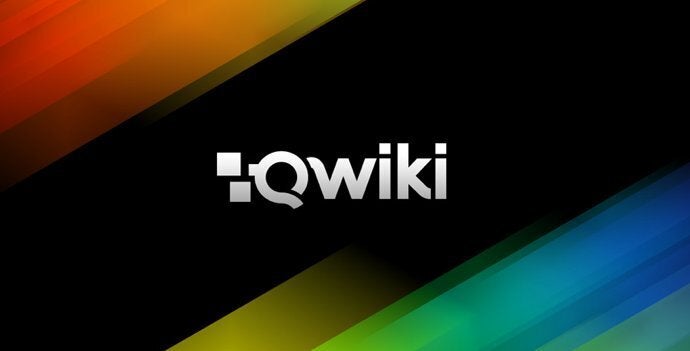 Facebook co-founder Eduardo Saverin and YouTube co-founder Jawed Karim are among the investors financing an $8 million round of funding for Qwiki, a startup that aims to, in its own words, "forever improve the way people experience information."
Saverin, who is the lead investor in the startup's latest round of financing, has kept a low profile in recent years, but his role in the founding of the world's largest social network was brought to the fore by the movie The Social Network, which pitted the entrepreneur against Facebook CEO Mark Zuckerberg.
"I am in a situation today where I can do what I love, which is help other entrepreneurs," Saverin told the New York Times. "Facebook has been a big thing and will be a big thing. Qwiki is early stage, but they are on the path to be a game changer."
Doug Imbruce, Qwiki's CEO, and Dr. Louis Monier, founder of AltaVista, are the co-founders of Qwiki, which received an award at the 2010 TechCrunch Disrupt conference. The startup provides what it calls an "information experience" that compiles data about a topic into a multimedia presentation. Imbruce describes Qwiki's service as capable of bringing an "information nirvana" to life by packaging content in a way that brings rich media together in a more human and organic way.
Imbruce told The Huffington Post that Saverin reached out to the startup after seeing Qwiki's presentation at TechCrunch Disrupt, then the three "sat down in New York over drinks," where they connected over their belief that Qwiki has the potential to change the Web much as the social graph, pioneered by Facebook, has over the past several years.
"Eduardo is a visionary investor," Imbruce said. "He shares the Qwiki vision and wants to make another big impact."
The company hopes to entice third-party content creators, from real estate agents to bloggers, to used Qwicki to put together interactive presentations.
Noting that the startup received considerable interest from acquirers, publishers, and VCs following its debut at Disrupt, Imbruce explained that the co-founders structured their funding to allow them to maintain full control of the company.
"We're not here to flip Qwiki," Imbruce explained. "Our capital structure allows us to stay in control while having support of highly motivated partners like Eduardo, people who've changed the world before."
"Qwiki is a game changer," said Karim in a statement. "The team has succeeded in creating an entirely new media format that will drastically improve the web experience."
Qwiki is still in private alpha, but will opening to the public in a few weeks' time. You can find out more about receiving access to the startup's site here.
Popular in the Community