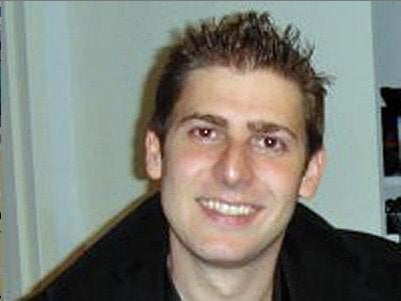 In an interview with Big Think, venture capitalist Peter Thiel, who was an early investor in Facebook and is a member of the company's board of directors, offers a look at Facebook co-founder Eduardo Saverin.
As The Social Network depicts with Hollywood-embellished flair, Saverin was ousted from Facebook just as the company was hitting its stride. As Business Insider reported, from Saverin's vantage point, Mark [Zuckerberg] screwed him out of a huge chunk of Facebook stock."
In the interview, Thiel calls Saverin "a student at Harvard who was affiliated, quasi-employed at Facebook in 2004."
Asked "What kind of capitalism is it that cuts Eduardo Saverin out of Facebook?," Thiel responds that he believes Saverin made out very well, even though he "was not doing his job."
I don't think that Eduardo was cut out. You know, he was not doing his job and therefore you know. His job was to sell advertisements for Facebook and he was not remotely doing that job. You know, he ended up making a lot of money because he was partially involved and had helped in some small financial ways in getting the site started at the very beginning at Harvard. But I think the overall context of it was that it is a story where he did extraordinarily well relative to what he had done and I think there's a very... there's a very different.
(Official transcript from Big Think)
Like Mark Zuckerberg, who said of The Social Network that it was a "fun," but inaccurate movie, Thiel takes issue with the way Saverin's relationship with the company was depicted in the film.
"I think the movie was wrong on many levels. It was basically a description of sort of a zero sum world that is mainly the way Hollywood works where people gained at the expense of other people," Thiel opines.
Popular in the Community